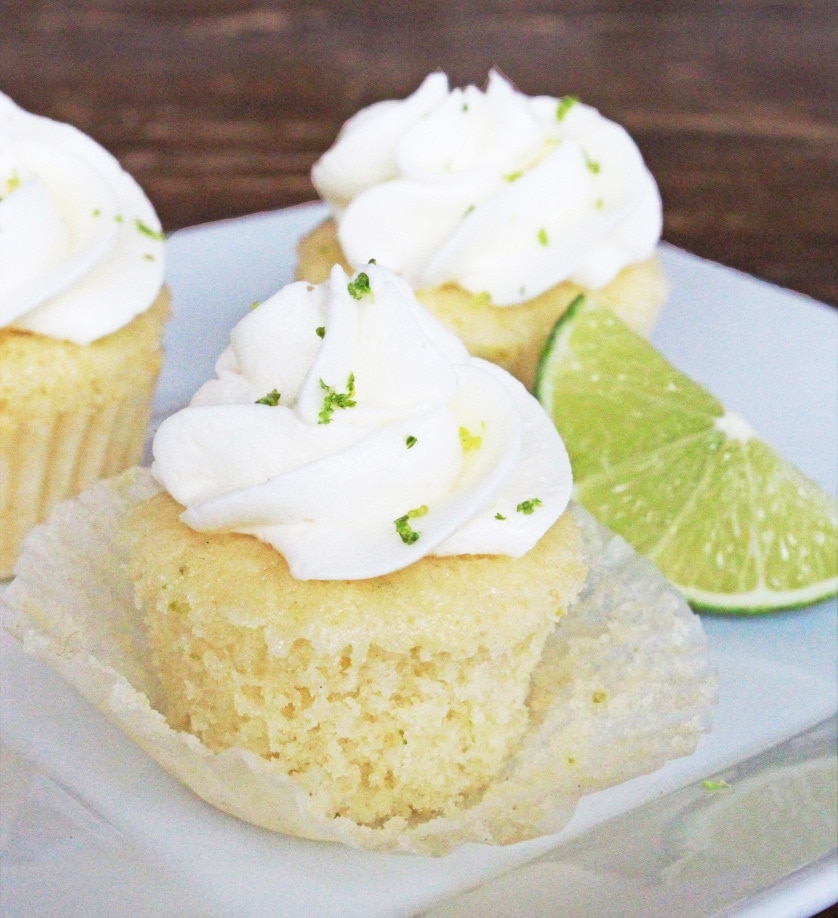 Happy Cinco de Mayo mis amigos! It is becoming a trend for me to bake boozy cupcakes whenever a holiday rolls around so you can guess what I made for this fiesta… Margarita Cupcakes! Sprinkled with lime zest and brushed with tequila, these little shots of margarita deliciousness make for a fitting dessert on Cinco de Drinko, I mean Mayo.
Cinco de Mayo is an inexcusable opportunity to enjoy some authentic Mexican food—enchiladas, chili relleno, guacamole—you name it! Of course the first drink people think of when they hear Cinco de Mayo is a margarita. Tangy and salty, margaritas are a classic Mexican cocktail—perfect inspiration for a boozy cupcake.

This weekend I was raring to go, full baking mode. After checking my ingredients list, I made a quick trip to the super market and the liquor store. Let me tell you, I got a few looks when I was checking out with Jose Cuervo at 9:30 a.m. Little did they know that the agave nectar was going to make some tasty cupcake shots.
With ingredients at the ready and my Cinco de Mayo playlisto on, I baked up these little suckers. Flavored with fresh-squeezed lime juice and tequila, it is pretty much your basic cupcake recipe. However, there is an added bonus when baking these cupcakes—you have all the ingredients for a homemade margarita. So whip up a marg, turn up some music and get baking!