This is the recipe for the ultimate chewy and fudgy chocolate brownies—seriously I have stood by this recipe for years. A step-by-step video is included!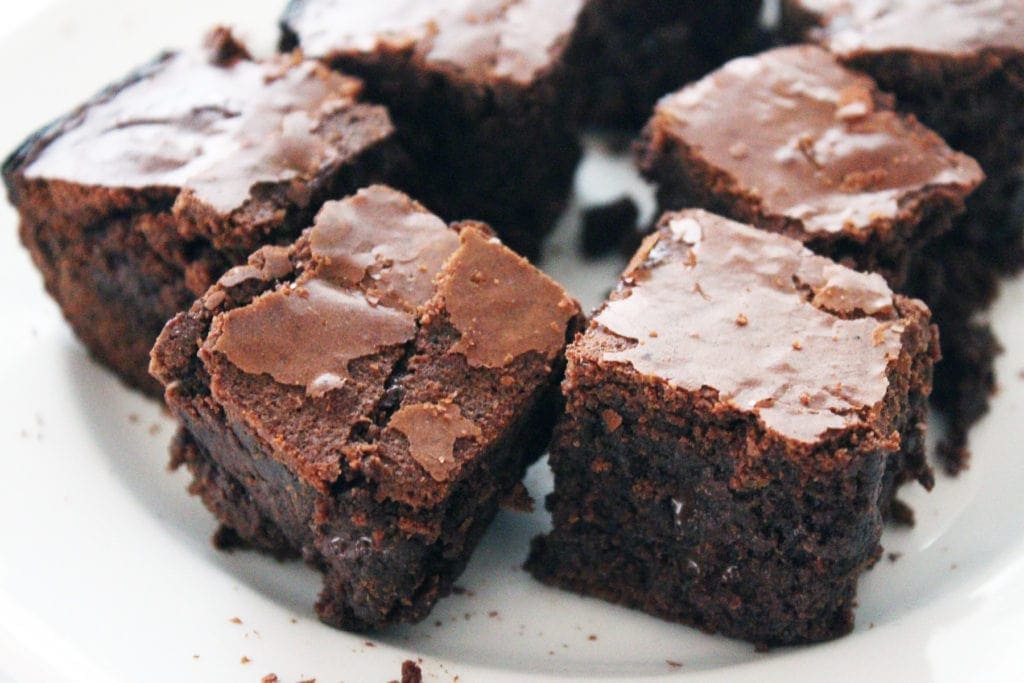 Hello, my name is Haley and I am a chocoholic. It's been 32 minutes since my last bite. Chocolate bars, chocolate ice cream, chocolate covered Oreos—you name it, I've tried it. I follow a 12-step program—never be more than 12 steps away from chocolate.
Okay, so I may be exaggerating a little, but what person doesn't like chocolate? And what better way to eat chocolate than in a brownie. If you ask me, everyone should have a go-to brownie recipe and if you like chewy, fudgy chocolate brownies, I have got you covered.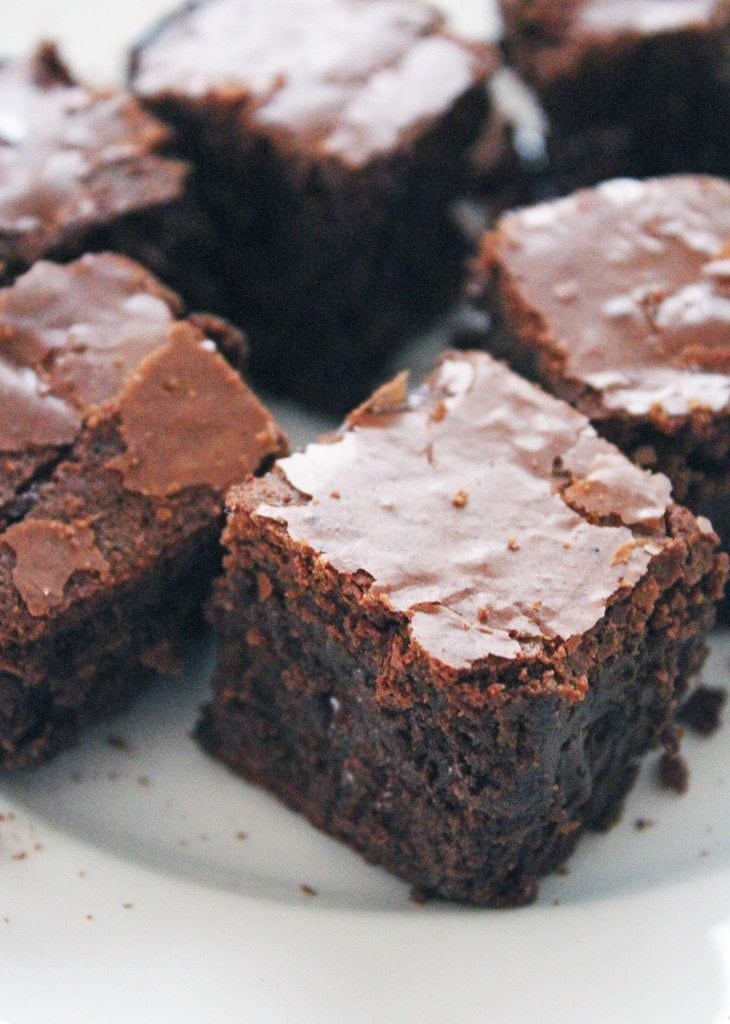 Let me begin by saying that I am very particular about how I like my brownies. Cakey brownies are just not happening. I like rich, chewy, fudgy chocolate brownies with melted chocolate chips in every bite. Who's with me?
This recipe from my favorite cookbook Baking Illustrated
 met my expectations, as did the batter—I always lick the bowl. It satisfies any hard-to-please chocolate craving and leave you wanting more. So try out these chewy, fudgy chocolate brownies yourself. Your friends will be asking you for the recipe!
Haley D. Williams
Yields 25
Chewy, Fudgy Chocolate Brownies
10 minPrep Time
35 minCook Time
45 minTotal Time
Ingredients
7 ounces semisweet or bittersweet chocolate, chopped (or chocolate chips)
1/2 cup (1 stick) unsalted butter, cut into quarters
3 tablespoons cocoa powder
1 tablespoon instant espresso
3 large eggs
1 1/4 cups sugar
2 teaspoons vanilla extract
1/2 teaspoon salt
1 cup unbleached all-purpose flour
1 cup chocolate chips (optional)
Instructions
Preheat oven to 350 F. Spray an 8-inch square baking pan with non-stick cooking spray, set aside.
Using a double boiler, or a medium heatproof bowl set over a pan of almost simmering water, melt the chocolates and butter, stirring occasionally until smooth. Whisk in the cocoa and instant espresso. Set aside to cool.
Whisk together the eggs, sugar, vanilla and salt in a medium bowl until combined, about 30 seconds. Whisk the warm chocolate mixture into the egg mixture, then stir in the flour with a wooden spoon until just combined. (It is okay if there is a little flour showing at this point, it will disappear when you stir in the chocolate chips!) Add chocolate chips until incorporated.
Pour the mixture into the prepared pan, spread into the corners and level with a rubber spatula. Bake 35 to 40 minutes, or until slightly puffed and a toothpick inserted into the center comes out with a small amount of sticky crumbs clinging to it.
Cool on a wire rack to room temperature, about 2 hours. When ready to serve, cut brownies into one-inch squares. Tip: I find it easiest to use a plastic knife.
7.6.4
45
https://www.ifyougiveablondeakitchen.com/2014/05/30/chewy-fudgey-triple-chocolate-brownies/
If You Give a Blonde a Kitchen
Recipe adapted from Baking Illustrated