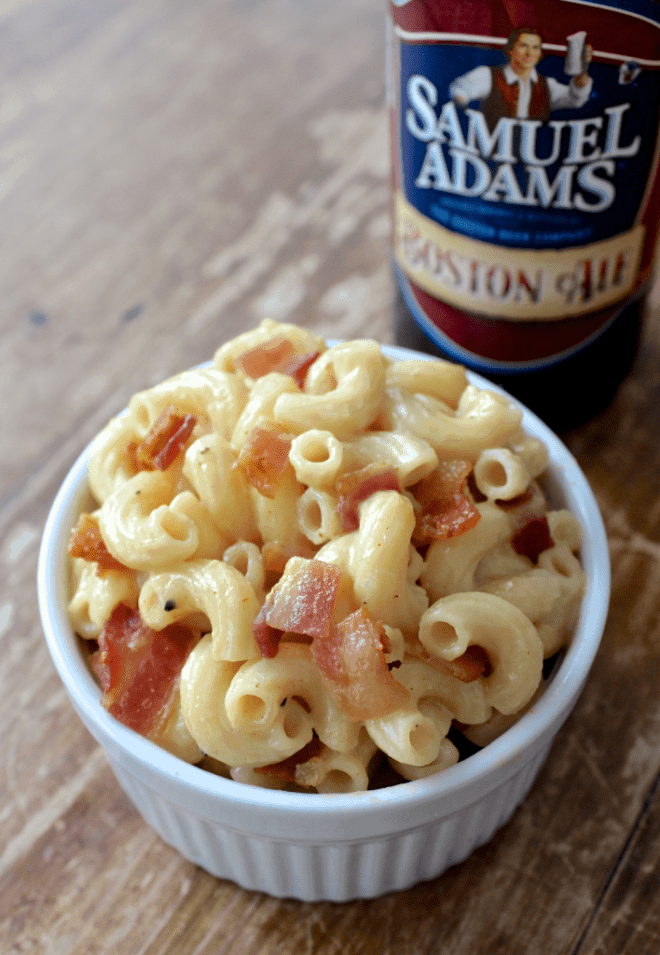 People are likely to remember information if it is written in groups of threes—the ingredients of a BLT, colors of the American flag, and a man in a three-piece suit. The rule of three has consistently been one of my favorite fundamental rules of writing and, now, rules of baking. Let me introduce beer, bacon and mac n' cheese (yes, mac n' cheese is an 'ingredient' on its own!).
Not only are the three ingredients inherently good on their own, but when put together they create a dish that wows the tastebuds. An IPA beer adds a hoppy flavor, bacon is, well, bacon (no explanation needed), and mac n' cheese is a crowd favorite. I have to give credit to my cousin Suzanne who urged me to try out this beer and bacon mac n cheese recipe and for this I am forever grateful.

Beer and Bacon Mac n Cheese
Ingredients
One 16 ounce box of elbow macaroni

10

strips of bacon

cut in half

1/2

cup

sour cream

1/2

cup

cream cheese

2

eggs

1 1/4

cup

beer

an IPA will give you a very strong beer flavor, if you prefer a more subtle taste, try a lager

3

cups

cheddar cheese

fresh grated, pre-shredded has additives that prevents it from melting properly

1/2

cup

butter

8 tablespoons

1

tsp

black pepper

1

tsp

smoked paprika

Pinch

cayenne pepper

Salt to taste
Instructions
Cook bacon until crispy and set aside to cool. Chop into 1/4-inch pieces.

In a large pot of boiling water, add the macaroni and cook until al dente following the instructions on the box. Don't over-cook the macaroni or the mac n' cheese will end up mushy.

Drain the pasta and return to the pot. Add butter and stir until melted.

In a separate bowl, add the beer, eggs, sour cream and cream cheese. Beat until well combined.

Add the beer mixture to the noodles and return stove to medium heat. Stir until incorporated.

About 1/2 cup at a time, add the cheese. Stir until cheese has melted before adding the next 1/2 cup. Continue until all the cheese is added and incorporated into the macaroni.

Add the spices and chopped bacon, stir and serve.
Even my pup Yogi Bear wanted some!