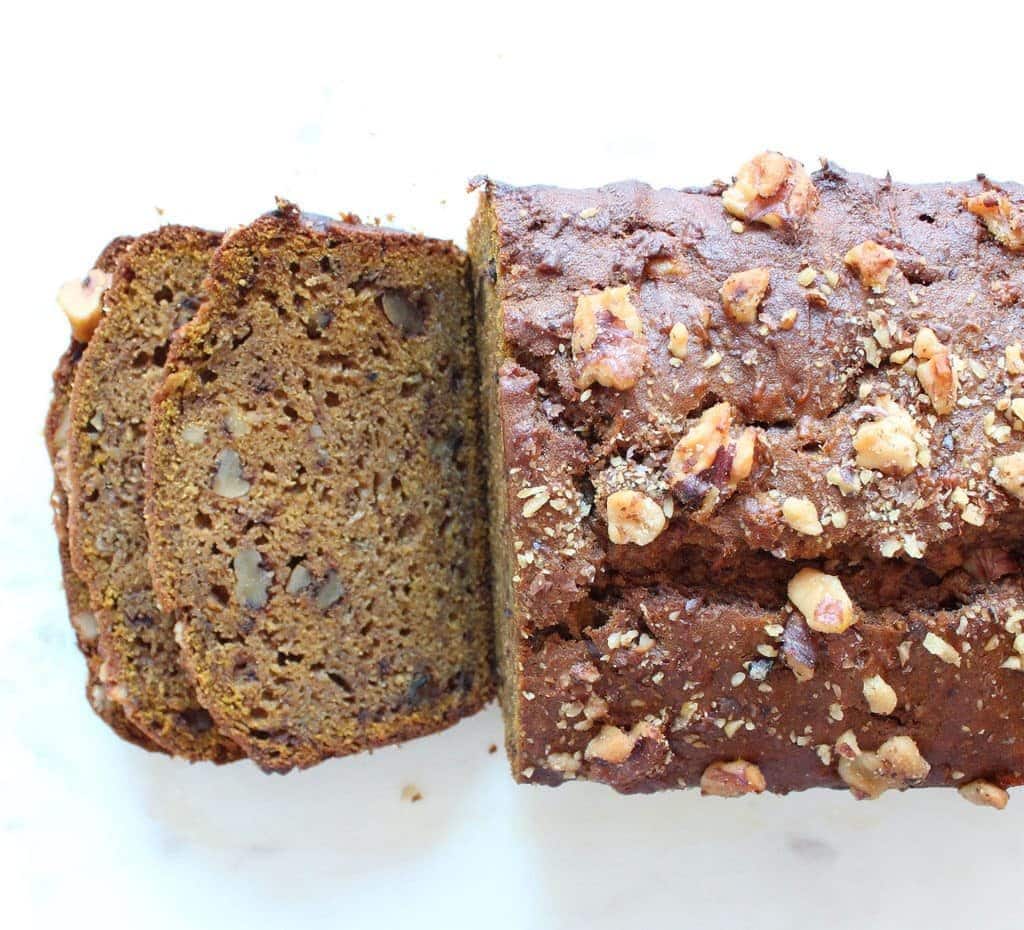 Late October is prime time for leaf peeping in Connecticut and where there's foliage, there's pumpkin bread.
I had not realized how remarkably beautiful the fall colors were until I moved to New York City where most of what I see on a daily basis is grey. The deep reds, fiery oranges and bright yellows were making up a picturesque New England landscape and I could not get enough. Naturally I headed to the kitchen to bake the most quintessential fall recipe I could think of—pumpkin bread.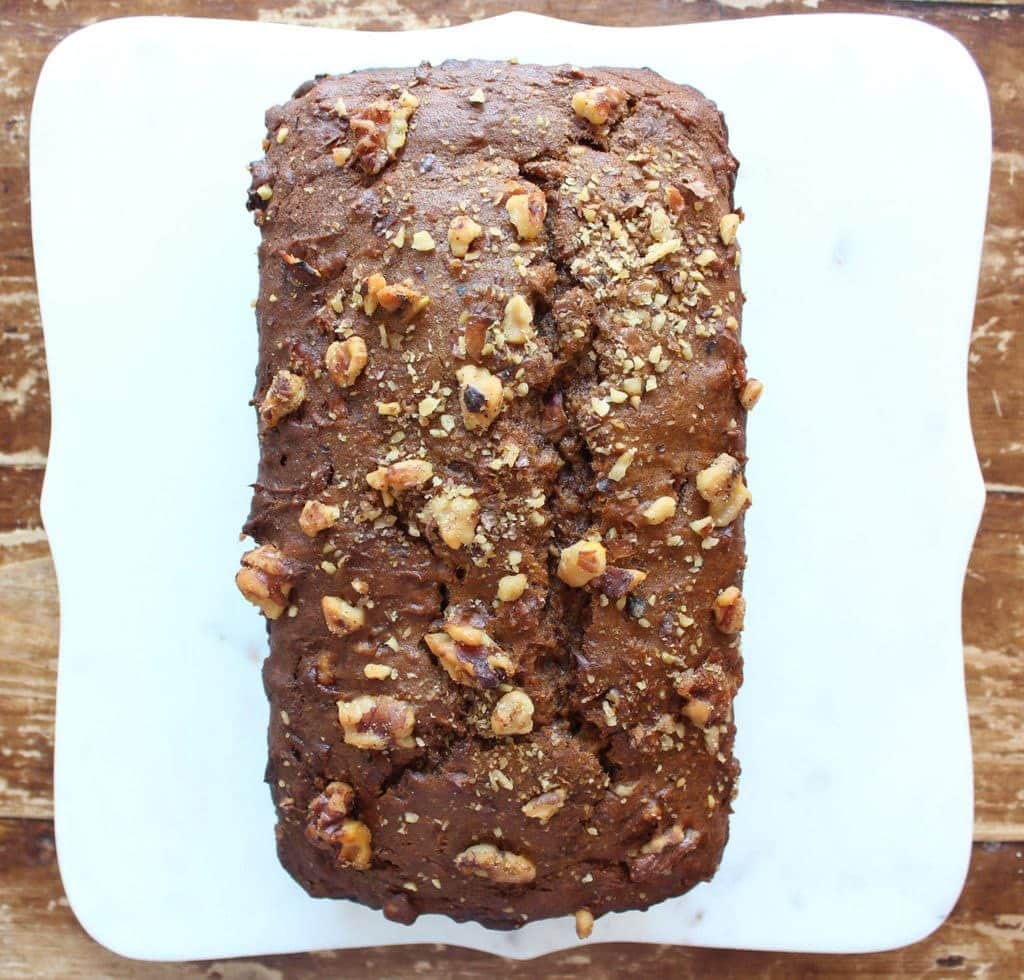 The key to good pumpkin bread, at least for me, is plenty of spice because canned pumpkin on its own does not have much flavor to it. Nutmeg, ground cloves and cinnamon really take it to the next level. I also grated an apple and added it to the mix for some extra flavor and moisture. Chopped walnuts provided some crunch and a beautiful sprinkle for the top of the loaf.

Haley D. Williams
Yields 8
Spiced Pumpkin Walnut Bread
20 minPrep Time
1 hr, 15 Cook Time
1 hr, 35 Total Time
Ingredients
1? cup sugar
1/2 ?cup olive oil, extra virgin or any other kind
2 ?eggs
1? cup canned pumpkin puree
1? good baking apple such as Cortland or Northern Spy, grated (about 1 cup)
3/4? cup all purpose flour
3/4 ?cup whole wheat flour
1/2? teaspoon ground cloves
1/2? teaspoon ground cinnamon
1/4? teaspoon ground nutmeg
1/4? teaspoon salt
1/2? teaspoon baking soda
1/4? teaspoon baking powder
1/2 ?cup chopped walnuts
Instructions
Preheat oven to 350° F. Grease a 9-inch loaf pan with nonstick cooking spray.
In a large bowl, whisk together the flours, spices, salt, baking powder and baking soda. Set aside.
In a medium bowl, whisk together the sugar and oil until blended, then add the eggs and pumpkin. Lay out two paper towels, stacked on top of one another. Lay the grated apples over the paper towels. Roll up the paper towels into a log and squeeze gently to remove excess juices from the apples. Add the grated apples to the pumpkin mixture and mix to combine.
Add the pumpkin mixture to the bowl with the flour mixture and stir until combined. Mix in the walnuts and let batter rest for 15 to 20 minutes.
When ready to bake, pour the batter into the prepared loaf pan. Bake until the loaf is very dark and a tester inserted deep into the middle comes out clean, about 1 hour and 15 minutes. Transfer to a cooling rack and cool in pan for ten minutes, then turn onto rack to cool completely.
7.6.4
72
https://www.ifyougiveablondeakitchen.com/2015/10/25/peak-fall-calls-for-pumpkin-bread/
If You Give a Blonde a Kitchen
This recipe is a Community Pick on Food52.