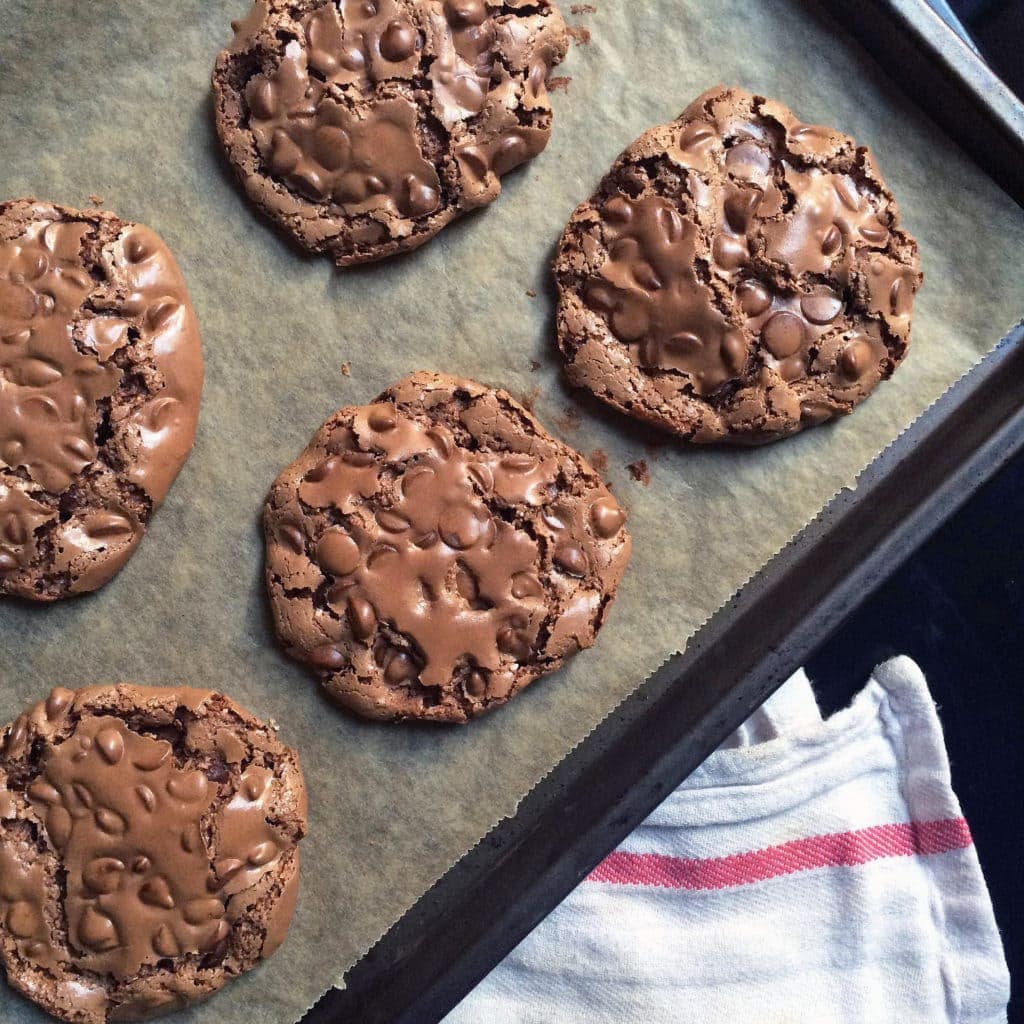 If a cookie is gluten-free and butter-free, it's healthy right? Well, maybe not quite with these chocolate cookies—they are basically chocolate and sugar, but oh so divine.
I picked up this recipe at the Food52 Holiday Market last year and held on to it all this time for good reason. The cookies are so good in quite a special way. Usually flour and butter yields a chewy or cakey cookie, but omitting those key ingredients produces a rather a crispy, flaky treat that falls apart with a single bite in the best way. Let me break it down for you.
Think of the glossy, crackly, wafer-thin layer that happens on top of brownies. Now put that into cookie form. When the extra fine confectioner's sugar and egg whites come together they create a meringue-like consistency. And who doesn't like meringue? That's what I thought. Put that together with chocolate chips and chopped walnuts (if you're feeling adventurous) and here you have divine gluten-free chocolate chip cookies.
So give these babies a try and mark your calendars for this year's Food52 Holiday Market December 3-20. I can't wait to see what they have in store!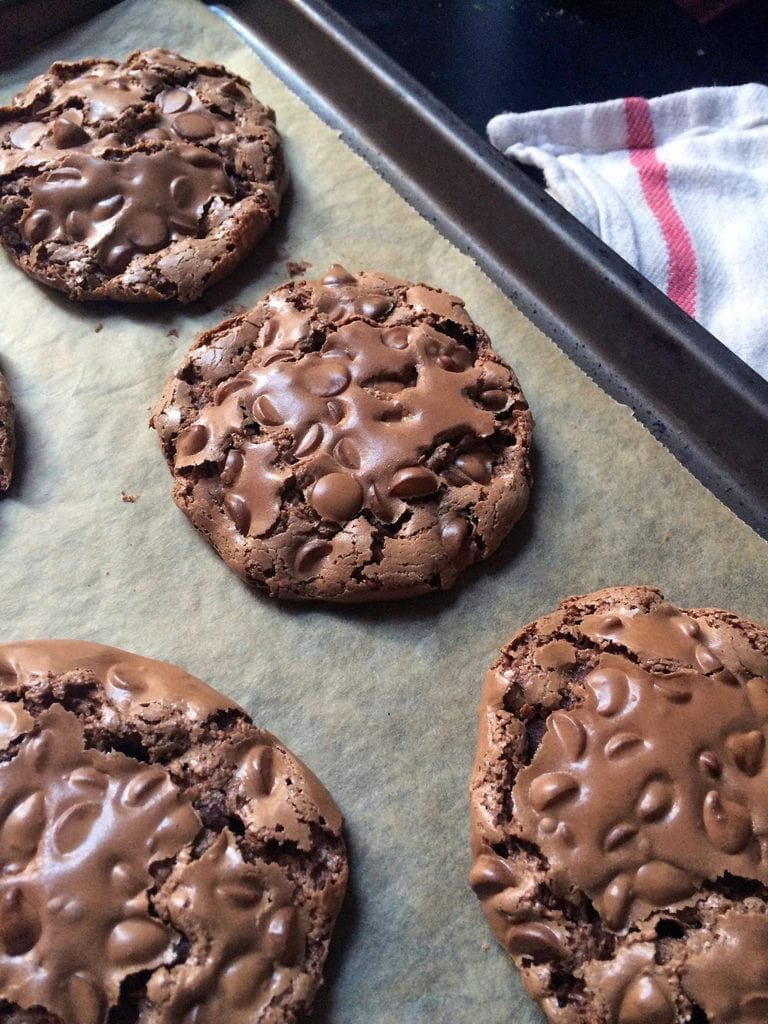 Gluten-free Chocolate Cookie Recipe
Yields: 24 cookies
Total Time: 20 minutes
Ingredients:
2
 1/2 cups powdered sugar
1/2 cup unsweetened cocoa powder
1/2 teaspoon ground cinnamon
1/4 teaspoon kosher salt
3 egg whites
1 teaspoon vanilla extract
2
 1/2 cups semisweet chocolate chips
1 cup chopped walnuts (optional, if you choose to include walnuts omit 1/2 cup chocolate chips)
Instructions:
Preheat the oven to 350º F and line a baking sheet with parchment paper.
In a medium bowl, whisk together mix powdered sugar, cocoa powder, cinnamon, and salt on low. Stir in the egg whites with a stand or hand mixer until the batter is well mixed. Stir in the vanilla extract and chocolate chips by hand. The batter will look kinda goopy with a lot of chocolate chips—this is okay!
Using a small cookie scoop or spoon, plop batter onto the baking trays, about two-inches apart. They will spread a bit. Bake until the cookies are cracking on the surface, about 15 minutes.
Let cool for ten minutes on the trays then carefully transfer to cooling rack. Store in covered container for three days at room temp.
Recipe from Food52.