Attention food fanatics: Get your Christmas lists ready. I visited the Food52 Holiday Market
this morning and there are a handful of kitchen gifts you will want to ask Santa for…
But before I go any further, the market is located at 41 Union Square West (at 17th Street) NYC. All the products below can be found at the market or online (yay!). And for you Food52 newbies, use the code WELCOME10 for $10 off of your first purchase of $50 or more
.
Grey Linen Stocking with Monogram Option, $36-$46
The stockings were hung by the chimney with care at the Food52 Holiday Market. Made out of linen, these stockings are extra durable and have a monogram option.
Copper, Brass, and Enamel Louise Bowls, $50-$95
I am a sucker for brass and copper finishes so naturally these bowls caught my eye as soon as I walked in. Food52 suggests filling them with pinecones or oranges for show, but heck, I would eat cereal out of them I love them so much. You can find them here.
Gold-Dipped Seashell Pinch Bowls, $30-$55
Having grown up by the ocean all my life, I cannot resist nautical-inspired pieces. These pinch bowls are great catchalls for the desk or dresser and come in multiple colors. Get them here.
Copper Tartlet Molds, $152-$280
Kitchenware with a history has a place in my heart (maybe it's my Art History major chiming in here). These tartlet molds were inspired by an original antique set of eight discovered at a generations-old family-owned bakery in France dating back to 1880. They're perfect for mini quiches or pies, no? You can purchase this kitchen gift here.
Solid Brass Ice Cream Scoop, $70
There's something to be said for a well-made ice cream scoop. I picked up this solid brass one at the market and the weight felt so natural in my hand. No need to wait for the ice cream to soften if you have this bad boy. Find it here.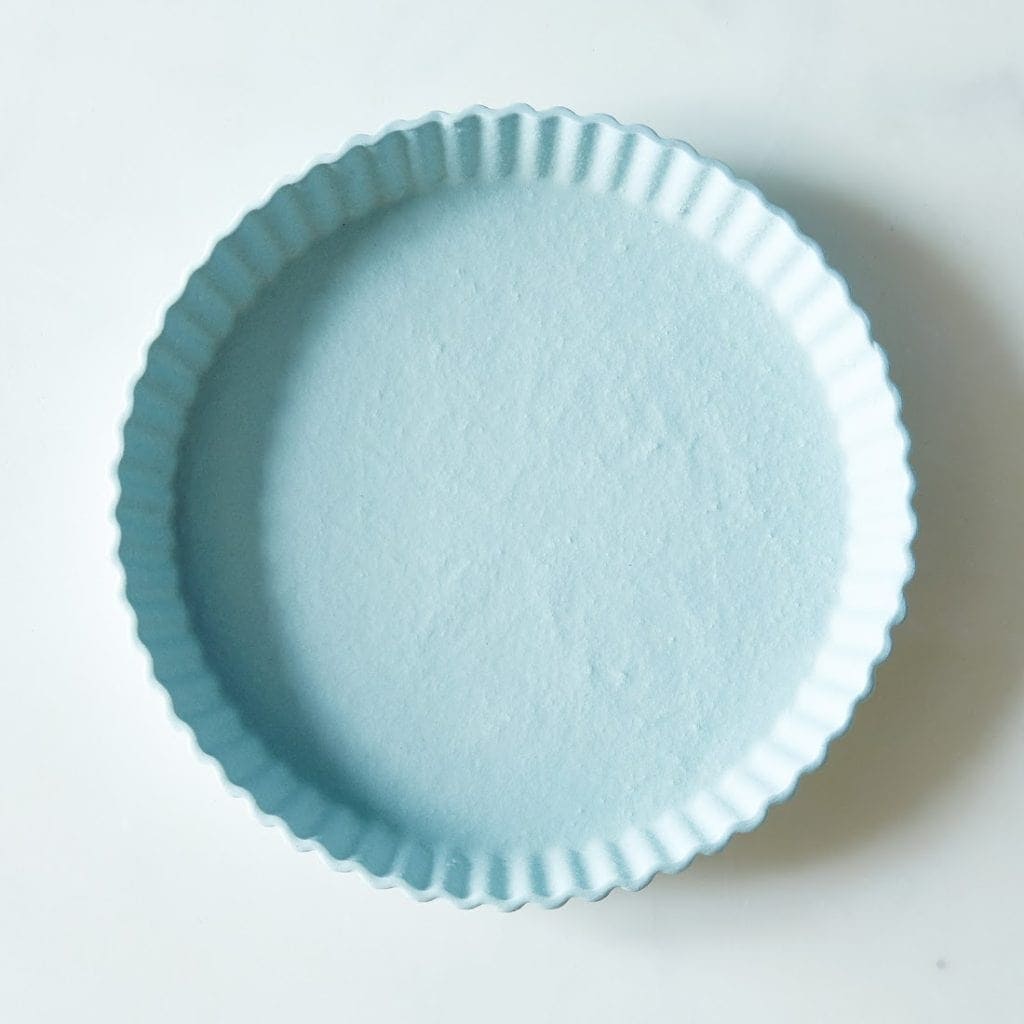 Blue Tart Plate, $68
This robin's egg blue color is just as breathtaking in person. I wouldn't judge you for buying the tart plate just for show. The rough, unglazed porcelain surface is naturally nonstick, so slices of shortbread crust and savory dinner tart will slip out with ease. You can get the plate here.
Food52 Signed Baking Cookbook Wrapped in Bake Tea Towel, $45
A trip to the holiday market is a must if you want the Baking Cookbook signed and wrapped in this tea towel. It is sold out online and not expected back until January 1. I went ahead and bought the Baking book as a gift to myself and already bookmarked a dozen recipes. Get yours here.
Shop Holiday Kitchen Gifts at Food52
This blog post is part of the Food52 affiliate program. Images are from Food52.com.