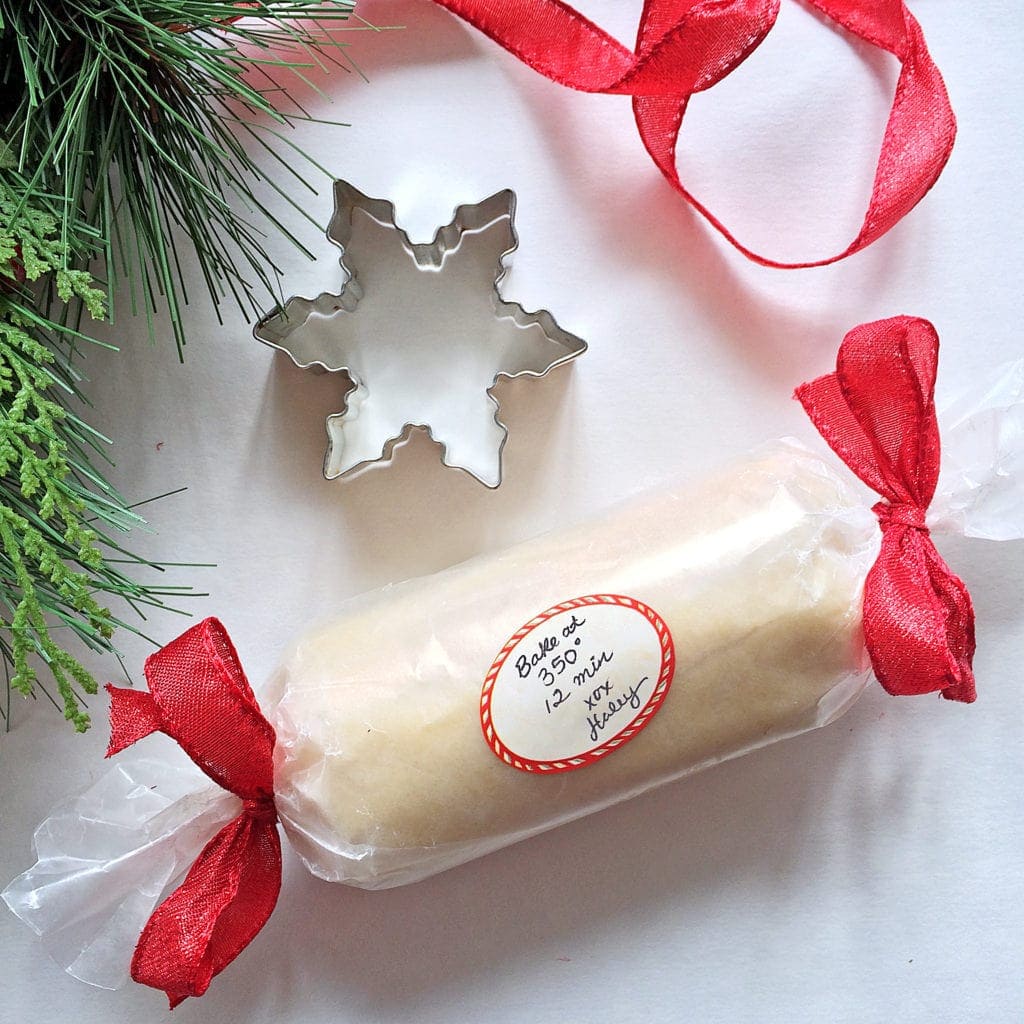 'Tis the season of giving and what better gift to give than cookie dough. Sugar cookies, gingerbread crinkles, peanut butter blossoms, chocolate chip cookies—the cookie dough options are endless. Wrap the dough up in wax paper, tie with ribbon and leave the baking up to the recipient (I'm sure they won't complain).
Baked goods are a go-to gift option for me. Candied pecans, peanut butter balls, toffee triangles and every type of cookie have made their way into the homes and stomaches of friends and family over the years. This year I wanted to try something new so I asked myself, "Why not let them have some fun in the kitchen?"
Raise your hand if you remember the dozens of cookie cutters, bags of frosting, and endless sprinkle options in the kitchen during the holiday season. That's what I thought. Now wouldn't you like to share that with friends and family this year? I certainly would. I never pass up an opportunity to let my brother decorate a gingerbread man in lingerie.
Half the work is done when you're gifting cookie dough. No need for the lucky recipient to flip through cook books or search for that recipe pinned last December. Just unwrap the dough, prepare the cookies and bake in the oven. Sounds like fun to me! And for those lacking motivation to complete even those simple steps, you can tape a spoon to the roll of dough. No judgement here.
Instructions:
Make your cookie dough. My favorites for Christmas are sugar cookies or gingerbread cookies.
Place desired amount of dough in a sheet of wax paper and shape into a log. I suggest about two cups of dough.
Wrap the wax paper around the dough leaving extra room at the ends. Cinch the ends with your finger tips and tie each end with a ribbon. Place a sticker with baking instructions on the log of dough.
Refrigerate dough until ready to gift.