This homemade lemon pound cake recipe makes a tender, moist pound cake covered in a delicious lemon glaze. It's the perfect lemon dessert!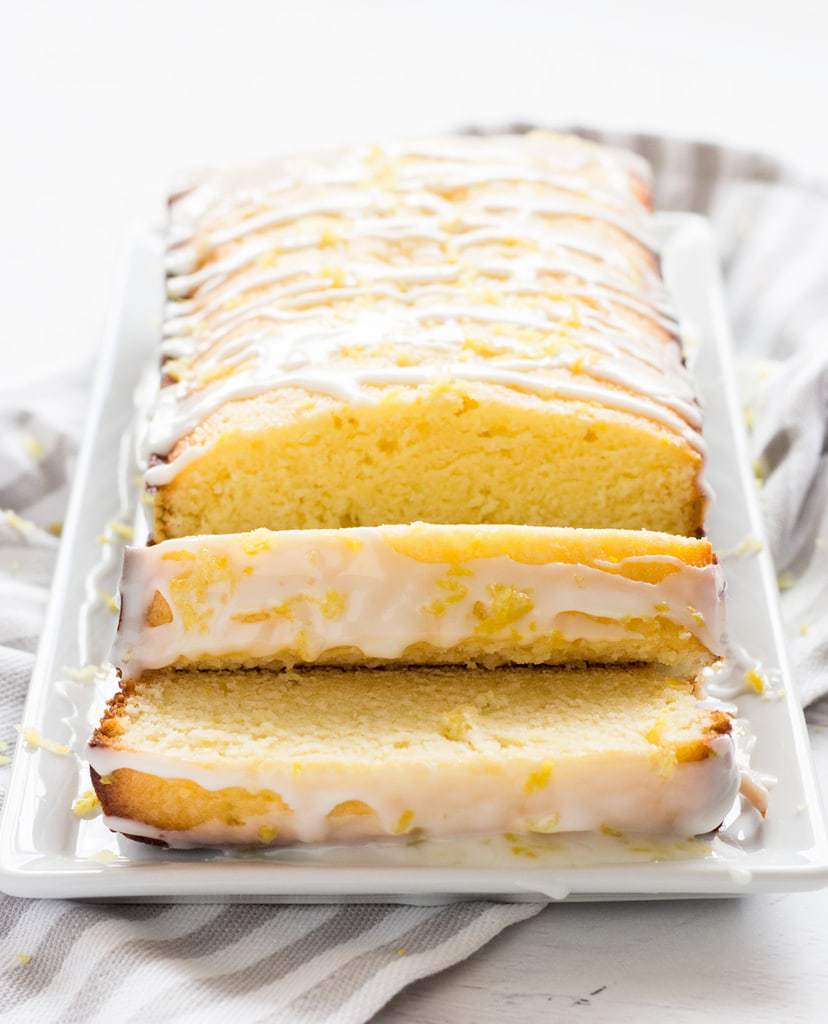 It's finally feeling like spring outside (I'm actually outside on my patio as I write this post). This has inspired me to make a cheerful dessert, homemade lemon pound cake. Its bright yellow color makes me as happy as this weather does!
For this recipe, I teamed up with Ashley at Spoonful of Flavor. Once a month I share dessert recipes on her site and each time I find myself clicking through all the other delicious food she has cooking up over there!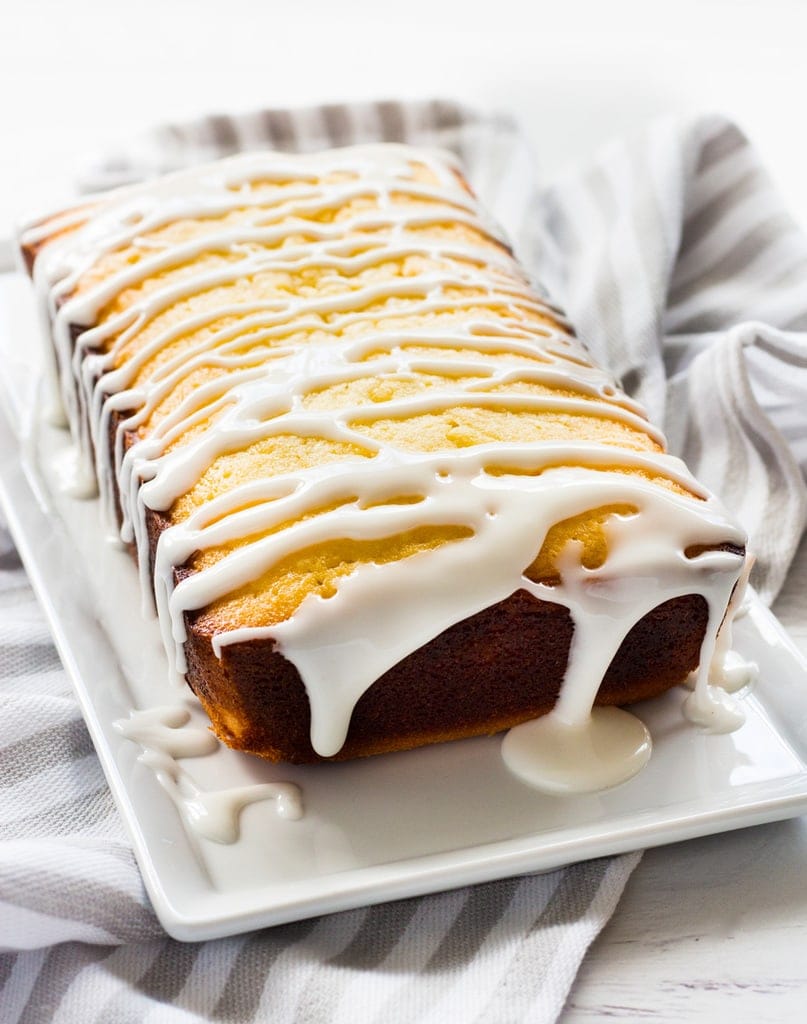 This homemade lemon pound cake though really is a spring dessert at its best. Bright color, citrusy flavor and sweet taste, it has all the makings of a treat that will put a smile on your face.
I added a nice drizzle of icing to the cake so each slice has an extra dose of sweetness. If you really want to go all out though, serve it with a scoop of vanilla ice cream and fresh raspberries.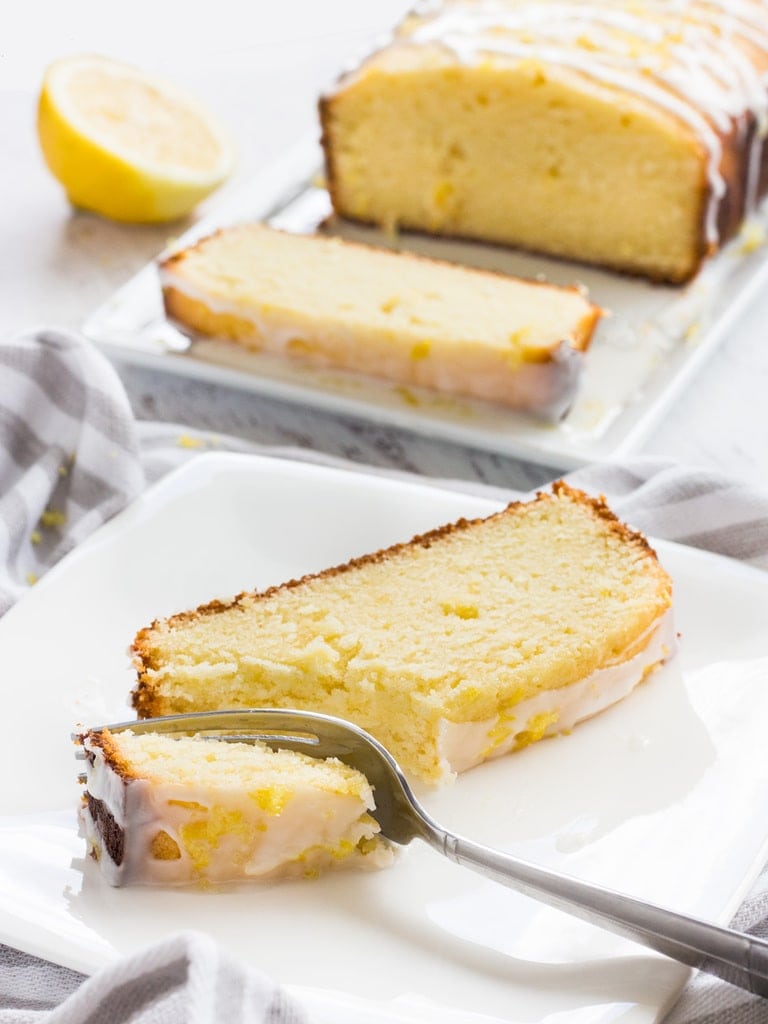 Before I direct you over to the recipe, I just want to say how good this lemon pound cake is. Dense, sweet and citrusy, it's hard to stop at just one bite (let alone one slice).
It's thick and buttery (as far as cakes go), which makes it melt in your mouth. And then the sweet and tart flavor wakes up your taste buds leaving you wanting more.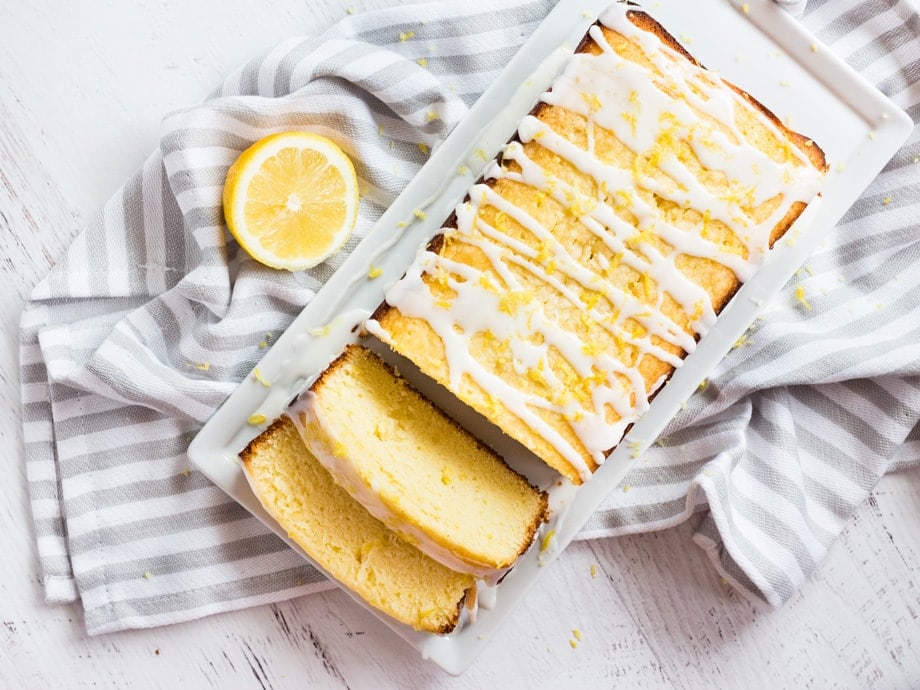 So head on over to Spoonful of Flavor for the recipe and while you're there see the other recipes Ashley has to offer!