Strawberry crumb bars are a simple and sweet summer dessert. Fresh strawberries are layered between a buttery crust and crumble topping.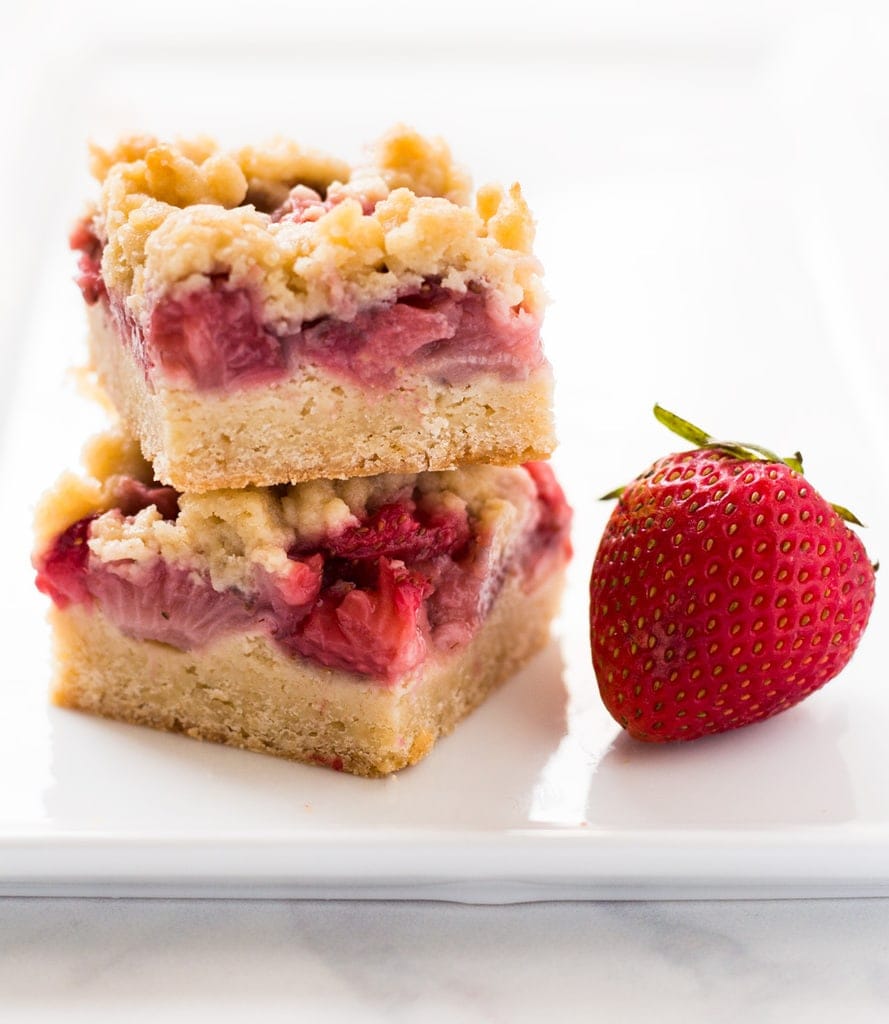 All the summer desserts are making their way on to my blog (have you seen the mini blueberry pies?) Fresh fruit makes the best ingredient this time of year, which is why I baked these strawberry crumb bars.
The difference between in season strawberries and out of season strawberries is HUGE. Ripe, red juicy strawberries in May are significantly better than the spongy berries you find in the stores during the winter.
I bought five pounds (yes, five) of strawberries and couldn't help but put some of in a dessert.
Crumb bars are one of my favorite desserts to make with fresh fruit. I love the way the naturally sweet berries pair with the buttery crumble. Each bite has some sweetness that melts in with the crumb layer.
The strawberries were so ripe I barely had to do anything aside from chopping them up! I added a sprinkle of sugar to get the juices flowing and poured the berry bits over the crust.
The recipe is extra simple because the crust and the crumble topping are the exact same mixture. Two-thirds of the mixture is patted firmly into the baking sheet for the crust while the remaining mixture is crumble on top of the berries.
The two layers hugs the ripe strawberries in the center making it an easy (and delicious) dessert to eat on warm summer days.
For this recipe, I teamed up with Ashley at Spoonful of Flavor. Head on over to her website for the full recipe!