This easy key lime pie recipe is sweet and tangy. Made with sweetened condensed milk, the filling is creamy and zesty and made in a buttery graham cracker crust.
Summertime and the baking is going fine. This week I developed an easy key lime pie recipe and posted it on Spoonful of Flavor. This pie has a smooth, zesty filling and buttery graham cracker crust.
So what sparked my interest in key lime pie? My dad. He is one hundred perfect a pie kind of guy. On his birthday he requests apple pie over birthday cake. In this summer he asks for key lime pie for dessert.
And I don't blame him. Pie is so good.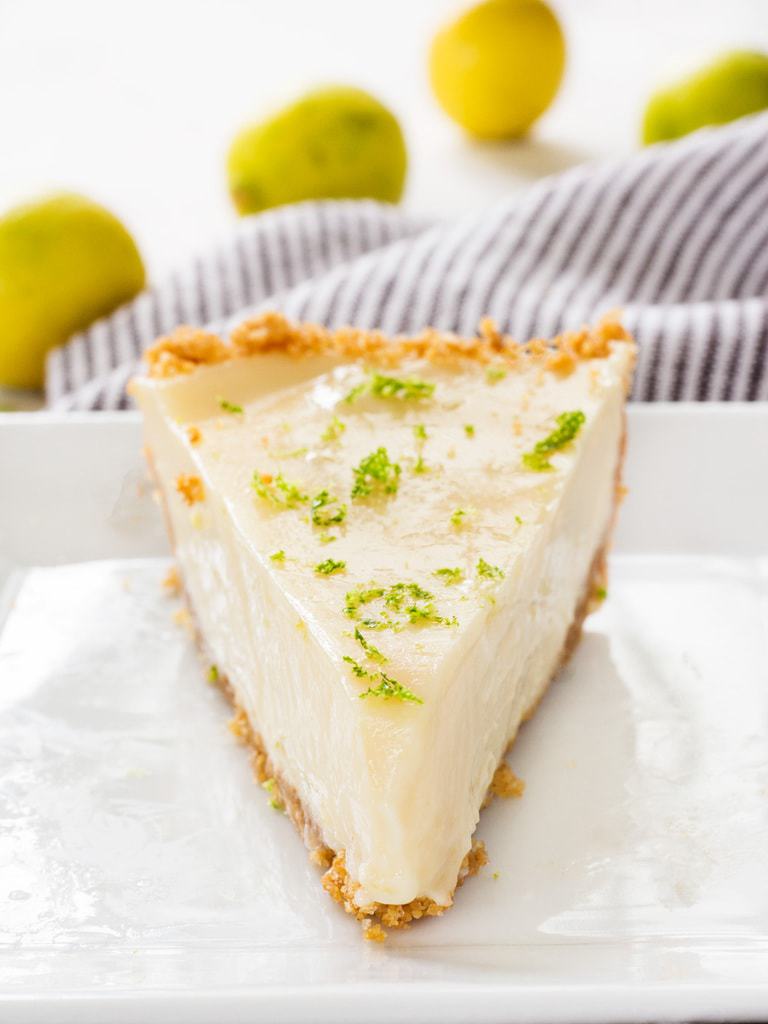 Key lime pie is one of a kind. It is the perfect balance of citrusy and rich. The fresh-squeezed lime juice and zest is offset by sweetened condensed milk. The two together create a dreamy filling for a pie.
The key those is using fresh lime juice made from key limes. Key limes have a more concentrated flavor than regular limes and they are more aromatic. They are also a lot smaller, which means you need quite a few for this recipe—around four or five dozen to be exact.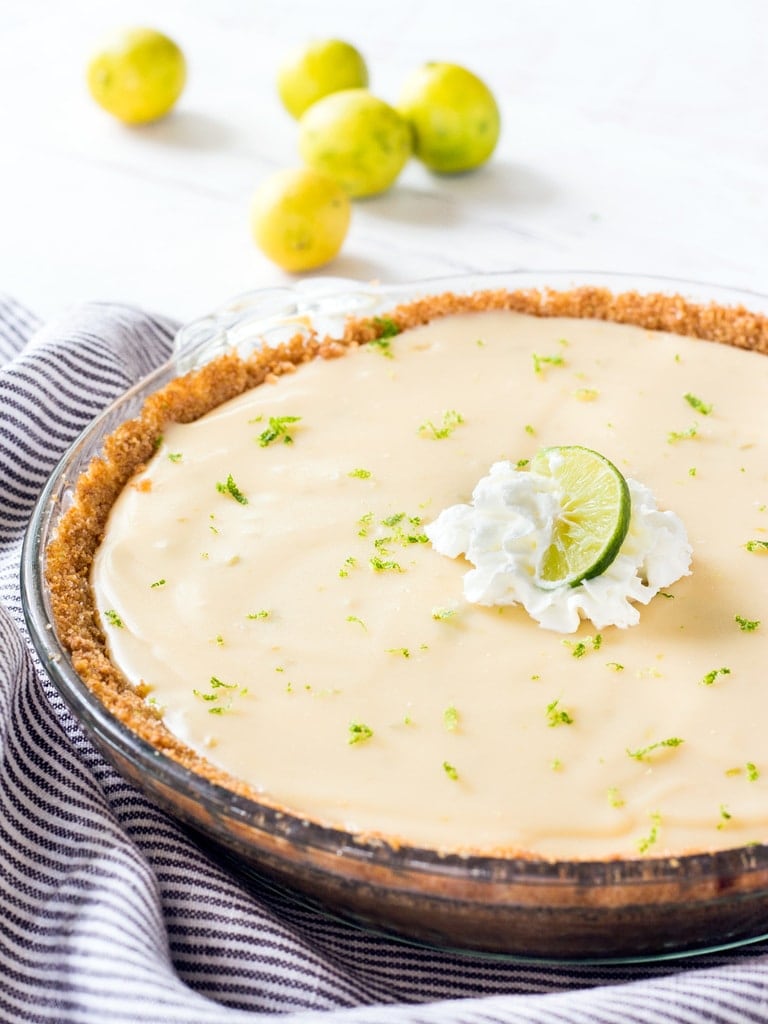 To make key lime juice quickly, I suggest cutting all the limes in half and then using a citrus squeezer. This handy gadget makes the work go by much faster!
With Father's Day a little over a week away, this is the perfect opportunity for try this easy key lime pie recipe. If your dad is a pie lover like mine, then he will surely love this dessert!
Head on over to Spoonful of Flavor for the recipe. I contribute to Ashley's blog once a month so be sure to browse around her site for more yummy recipes!