Pumpkin bread with maple glaze is the epitome of fall baking. Every slice is packed with seasonal flavor making it impossible to resist!
It's fall y'all (Did I just drop a southernism? Guess so.) This maple pumpkin bread is dangerously good. I'm talking eating a slice for breakfast, snack time and dessert.
Each slice has irresistible seasonal flavors. It's just the thing to get you in the mood for fall!
The best pumpkin breads are made with a medley of fall spices—cinnamon, nutmeg, ginger and cloves. The aromas fill the kitchen as you bake the loaf.
And if that isn't good enough, the maple glaze creates a even more flavor. The glaze melts away into the loaf leaving a syrupy icing!
Seriously, my kitchen smells like a Yankee Candle right now, but 100 times better because I get to eat the pumpkin bread.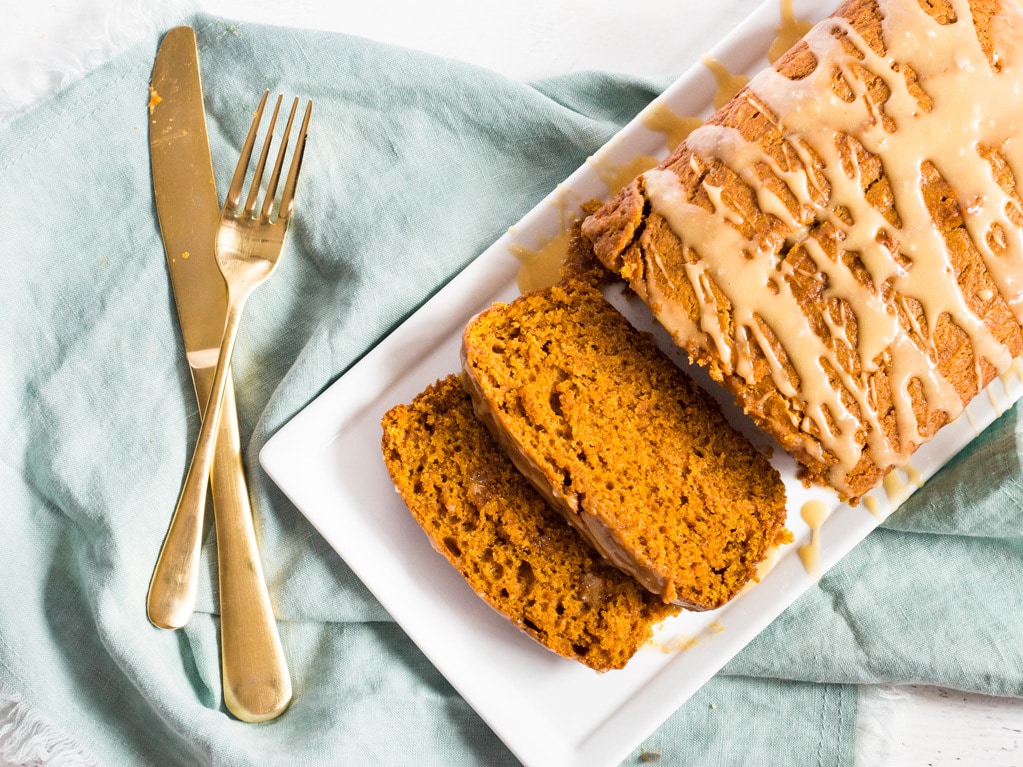 This recipe is easy to follow because it's a quick bread. One bowl of dry ingredients, one bowl of wet ingredients, combine the two and into the oven the batter goes!
After an hour the loaf is done baking. Use all your self-control to let the loaf cool before pouring the maple glaze over it.
Believe me, it is worth the wait!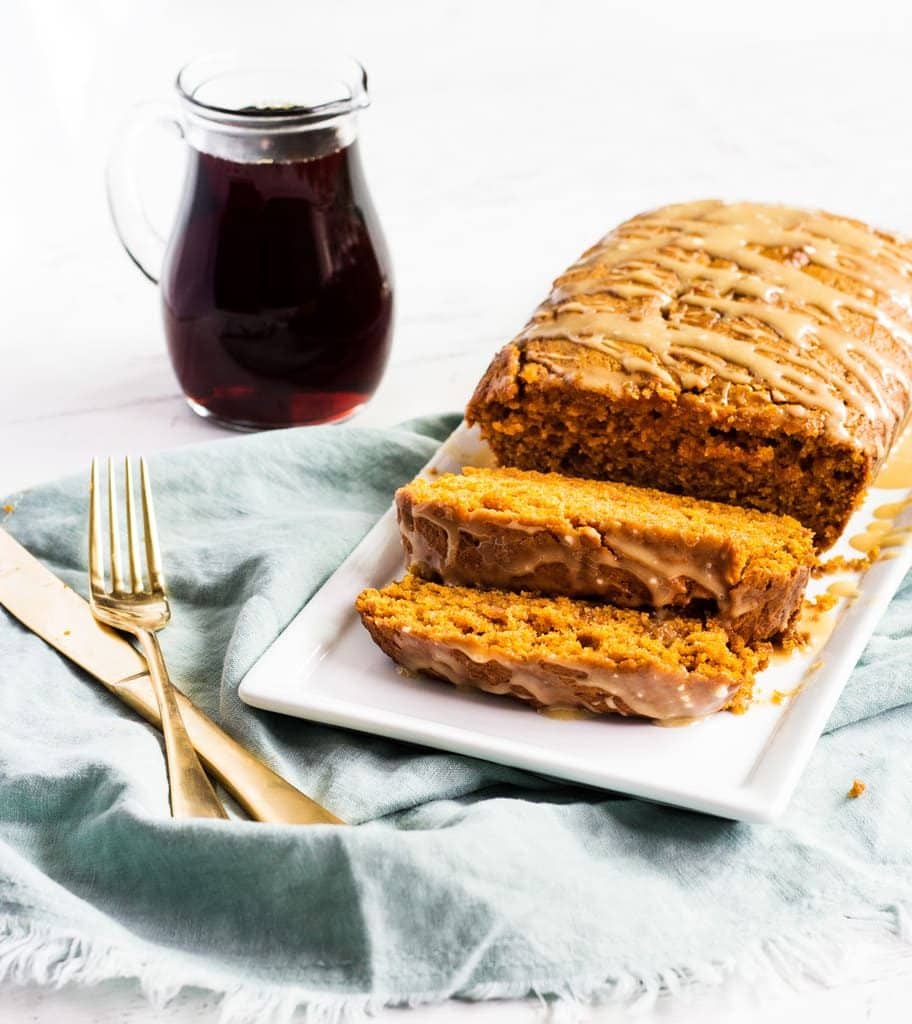 If you are looking to share this pumpkin bread, I suggest making two loaves. You will definitely want to keep one for yourself! Simply double the recipe and bake in two loaf pans.
For this recipe, I teamed up with Ashley at Spoonful of Flavor. Head over to her blog for the recipe and see what else she has cooking up over there!