Food Photography Equipment and Gear
This post may contain affiliate sales links. Please see my
privacy policy
for details.
Food photography equipment will help you improve your photography skills and ultimately grow your business. ​​​​​​​​​​​​​​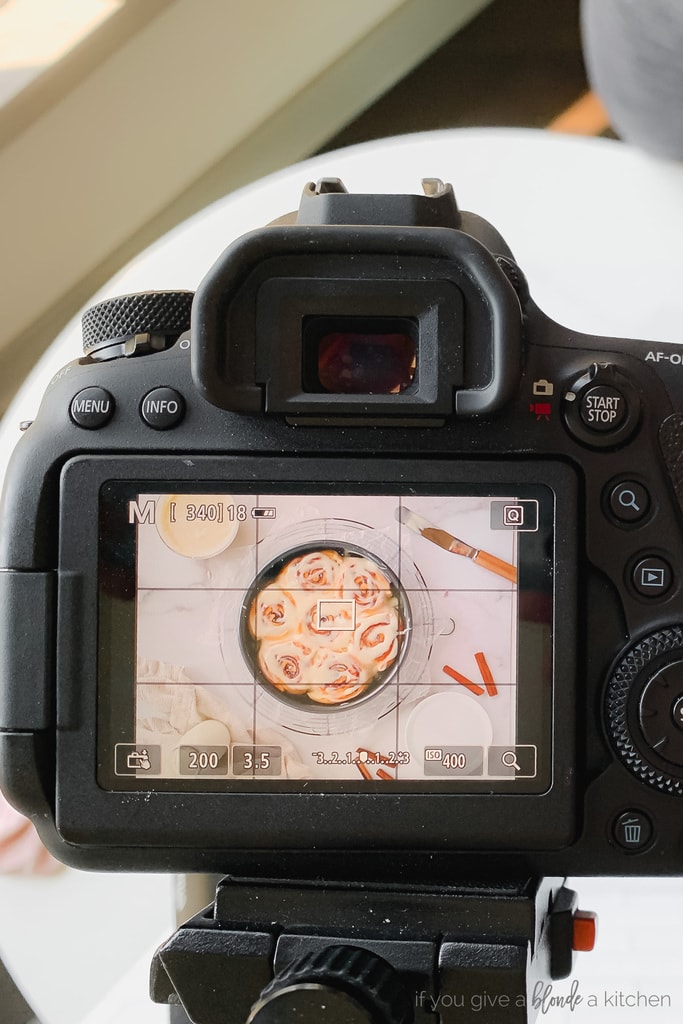 Welcome to the world of food photography! I have been shooting food for almost a decade (wow I can't believe it's been that long!) And I have learned quite a lot over the years. Whether you are looking to start a food blog or are doing some freelance photography for restaurants, I am happy you came to me for suggestions. Below is a breakdown of the photography gear I use on a regular basis. If you ever have any questions or want suggestions feel free to send me an email or drop me a message!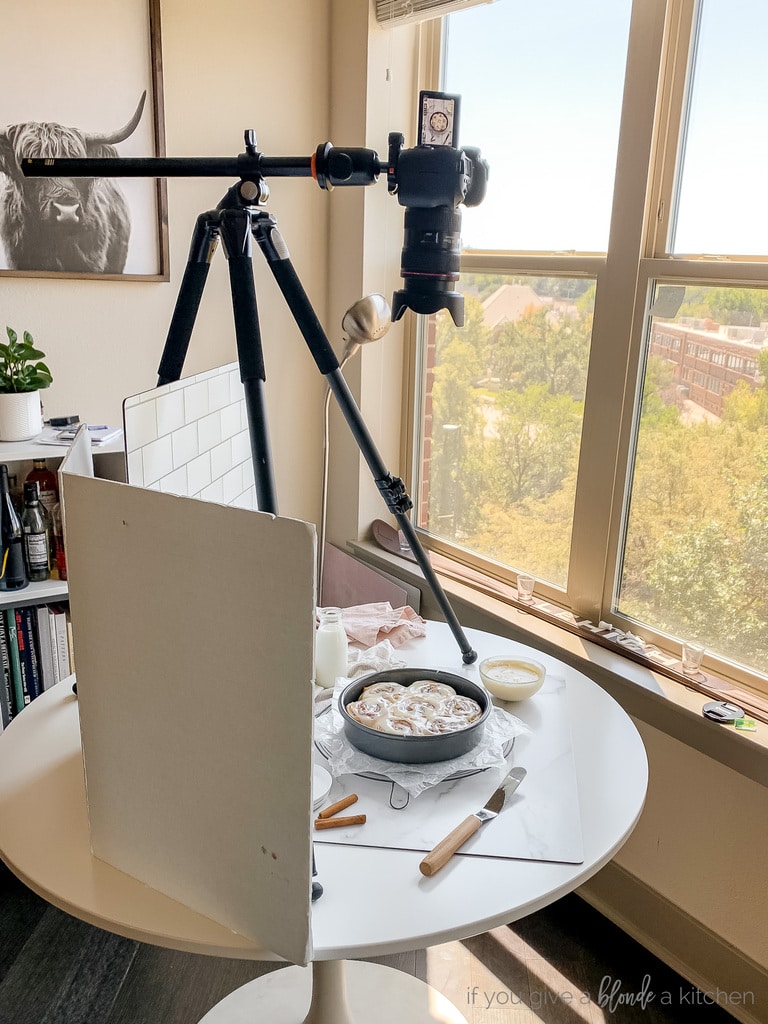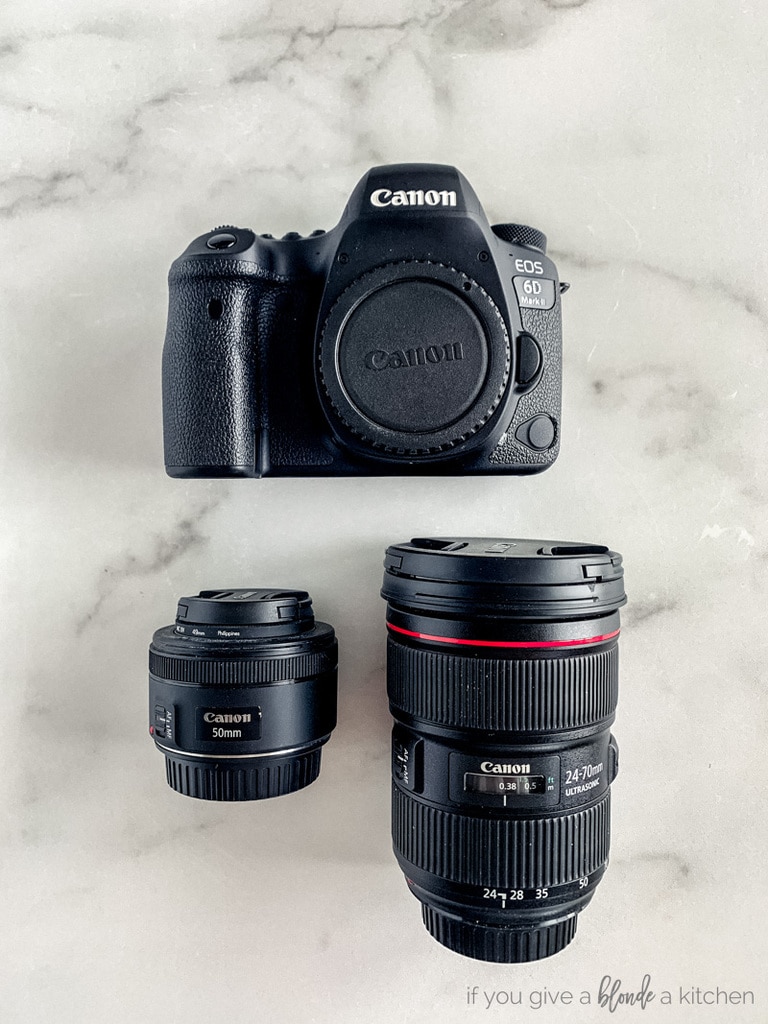 Best camera for food photography
I currently shoot with a Canon 6D EOS and it is worth the money. It's a good intermediate DSLR camera that isn't too pricey! It will provide clear, sharp photos without breaking the bank. It's also relatively lightweight and WiFi enabled. The WiFi is a good feature if you want your photos to show up on your phone or laptop right away for a better view.
Camera lenses
Lenses are arguably more important than the camera body. The first lens I bought was the 50mm f/1.8 lens . It is the best beginner lens and is not expensive at all. You can shoot overhead to capture a whole scene or just use it for a standard shot. I highly recommend it if you are on a budget!
The second lens I bought was the 24-70mm f/2.8 lens. This was well worth the investment. It's a zoom lens so it works for detailed food shots and photos setting a scene. I also use it for recipe videos, which just goes to show how versatile this lens truly is!
Below are two photos. On the left is shot with my 50mm lens and on the right is taken with the 24-70mm lens.
Best tripod for photographing food
A tripod is 100% necessary if you want to take food photography seriously. It keeps your camera perfectly still, which results in crystal clear photos. I own this lightweight aluminum tripod. I love it because of these features: the ball head that rotates 360 degrees; the extendable arm works for overhead shots; the swivel system makes it easy to switch angles quickly.
Food photography backdrops
Backdrops are my favorite because you can give the allusion that you have a subway tile backsplash or butcher block kitchen counter. I've been using Replica Surfaces for the past year and can't recommend them enough! Their backdrops are super affordable, wipe clean and come with custom-fit L-configuration stands. I own the white marble, subway tile, rose marble and sandstone.
If you're looking for even more realistic backdrops, I suggest Erickson Surfaces (pricier, but worth it). They hand make every surface to order. They even called me to make sure they were using the right colored white I wanted in my Distressed White and Cement Surfaces. Oh, and they're double sided so you get two in one!
Editing food photos
Taking a food photo is 60% of the work and the other 40% is editing. I use Adobe Lightroom Classic for all my photo editing. You can download filters or learn how to work all the adjustments yourself (or better yet, both!). Once you get the hang of it, you'll love it! You can see the before and after photo of my lemon poppy seed bread as an example. The monthly subscription comes with Lightroom CC for your phone and Photoshop as well.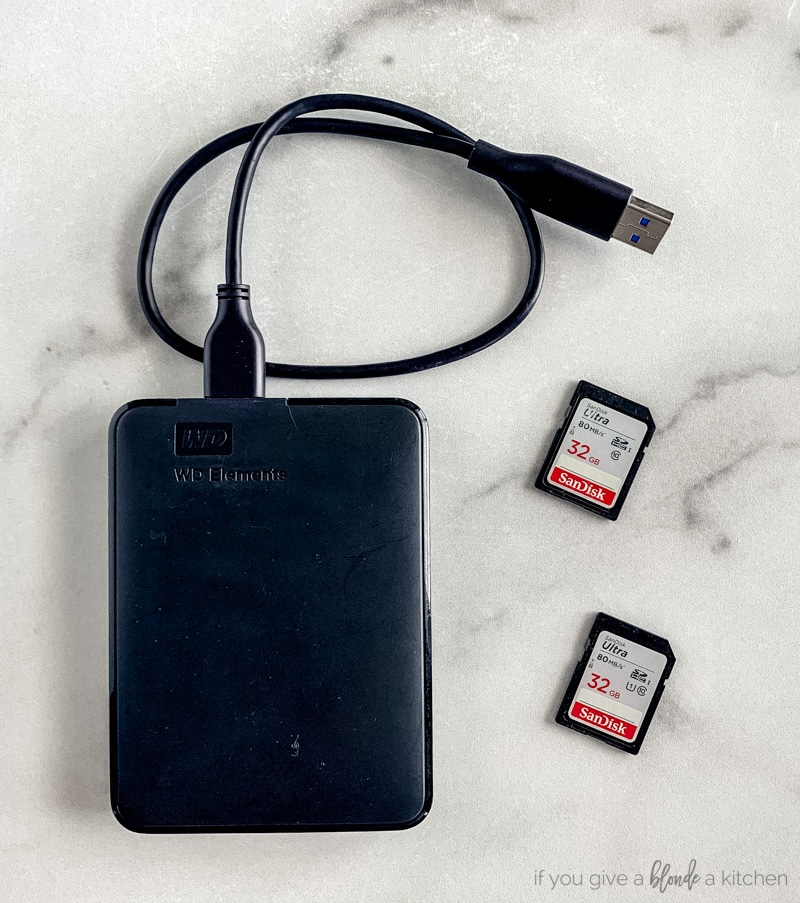 Suggested photography gear
In addition to the equipment stated above, there are a few more items that will make your life easier.
1TB external hard drive – High resolution photos take up so much space on a computer/laptop. An external hard drive frees up space on your desktop while keeping your photos safe if anything happens to your computer.
32GB memory card – I have a few of these, but you really only need one or two. They are big enough to hold a plenty of photos even if you are shooting in RAW like I do.
This page may contain affiliate links. If you purchase one or more of the products after clicking one of my links, I receive a small commission (the price you pay is not affected). Thanks!