About Haley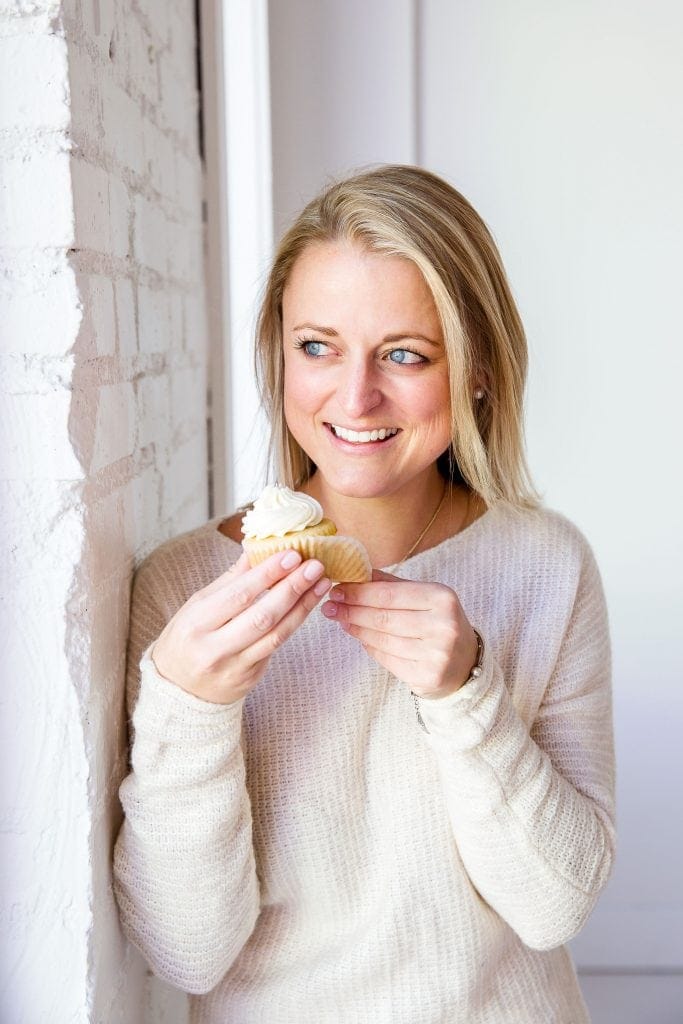 Hi there! I'm Haley Williams and I'm happy you are visiting my blog! I am a native New Englander living in Denver, CO.  As you might have gathered from a quick peek at my blog, I am a lover of all things food… and blonde.

For years, I have experimented in the kitchen, always keeping my eye out for new recipes to try, whipping up an endless array of creations, and often tweaking the recipes as I go, until I wind up with the desired result.
Take a look at the recipes I've compiled and photos I've taken (step-by-step photos are included to set you up for baking success!) and check back often. Be sure to say hi on Instagram, TikTok, Facebook, Youtube and Pinterest where you will also see what happens If You Give a Blonde a Kitchen.
Any baking questions or want to say hi? Feel free to send over a message. If you want free recipes delivered to your inbox weekly, sign up for my newsletter! You'll receive custom recipe cards to download and keep for your favorite desserts. ​​​​​​​​​​​​​​
What You Will Find on If You Give a Blonde a Kitchen
A variety of tried-and-true baking recipes! I have desserts such as pies, cakes and cookies, but also breakfast pastries including scones, biscuits and pancakes. I'm working to expand my savory baking recipes too!
Detailed instructions and helpful tips are in every blog post. I work hard to give you all the necessary information so you are successful while baking. Step-by-step photos are also included.
My favorite kitchen equipment is listed in the recipes so you know exactly what to use when baking.
I send a weekly newsletter to my subscribers. It highlights seasonal recipes and features what's new on the blog. I even include a "slice of life" for those of you who enjoy a personal connection.
Frequently Asked Questions
Why did you name your blog "If You Give a Blonde a Kitchen"?
It was my sister's idea! It is inspired by the popular children's book If You Give a Mouse a Cookie, a favorite of mine from growing up. I has a cause and effect synopsis that goes hand in hand with experimenting when baking in the kitchen.
When did you start blogging?
In 2012, I started my "blog" as a Tumblr page and as a place to "store" my recipes. I did not pursue my website as a full-time job until 2017.
Did you go to culinary school?
Nope! I am a self-taught baker, however, I did work at a bakery in Nantucket after graduating college. I wanted experience working in a kitchen. I went to a small liberal arts school in New England where I studied Art History focusing in architecture and urban studies.
You live in Denver, CO. Are your recipes written for high altitude?
No. All my recipes are tested at sea level.
Do you have dessert recipes for speciality diets?
No, I do not specialize in creating recipes that are gluten-free, dairy-free, vegan, etc. I am happy to recommend baking bloggers that are experts in that field though.

I want to create a food blog. Where do I start?
There are plenty of resources on Google, but I do recommend reading Blogging for Passion & Profit, a nonprofit ebook sharing stories of successful bloggers. You can also start by investing in photography equipment and food styling props.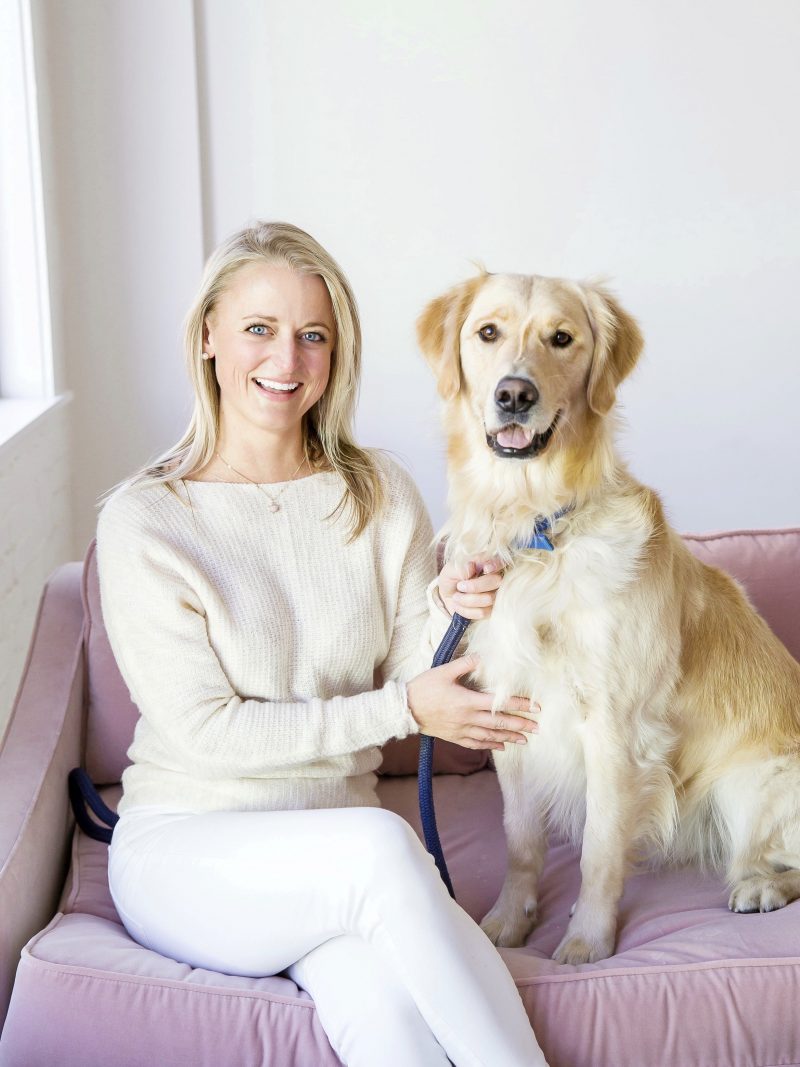 My Work
I've been featured in several publications. My recipes were printed in Marie Claire magazine and Bake from Scratch magazine. My work has also been shared on multiple online publications, such as BuzzFeed and Good Housekeeping.

I've also worked with various brands that that are in tune with the If You Give a Blonde a Kitchen mission. My goal is to educate bakers and introduce them to products I personally use and enjoy. Some partners include C&H Sugar, Vitamix, Promised Land Dairy, Fannie May, Lily's Sweets, among others. If you're interested in working together, please visit my Work with Me page for more information.
Fun Facts about Haley
I own a golden retriever named Hudson. If you have a pup, trying making homemade dog treats.
When I'm not baking, I enjoy sailing, hiking, skiing and attending concerts. I also have my lazy days watching Netflix with my fiancé Ben and cuddling with Hudson!
I worked at an interior design publication for two years in NYC before pursuing my blog full-time. There I produced videos and met remarkably talented interior designers who gave me serious home design envy.
Christmas is my absolute favorite holiday. 'Tis the season to bake so try not to act so surprised. I will play Christmas music from Thanksgiving until New Year's Day.
I'm currently learning German as a second language. My fiancé is half German and has family in Northern Germany.
Haley's Favorite Recipes
I have baked a lot since starting If You Give a Blonde a Kitchen. Here are my favorite treats!
All photos are the property of If You Give a Blonde a Kitchen. I ask that my photos are used only with my permission and are given proper credit and a link back to my page.