Homemade carrot cake is a must-try recipe for Easter. The moist layer cake is coated with a rich cream cheese frosting.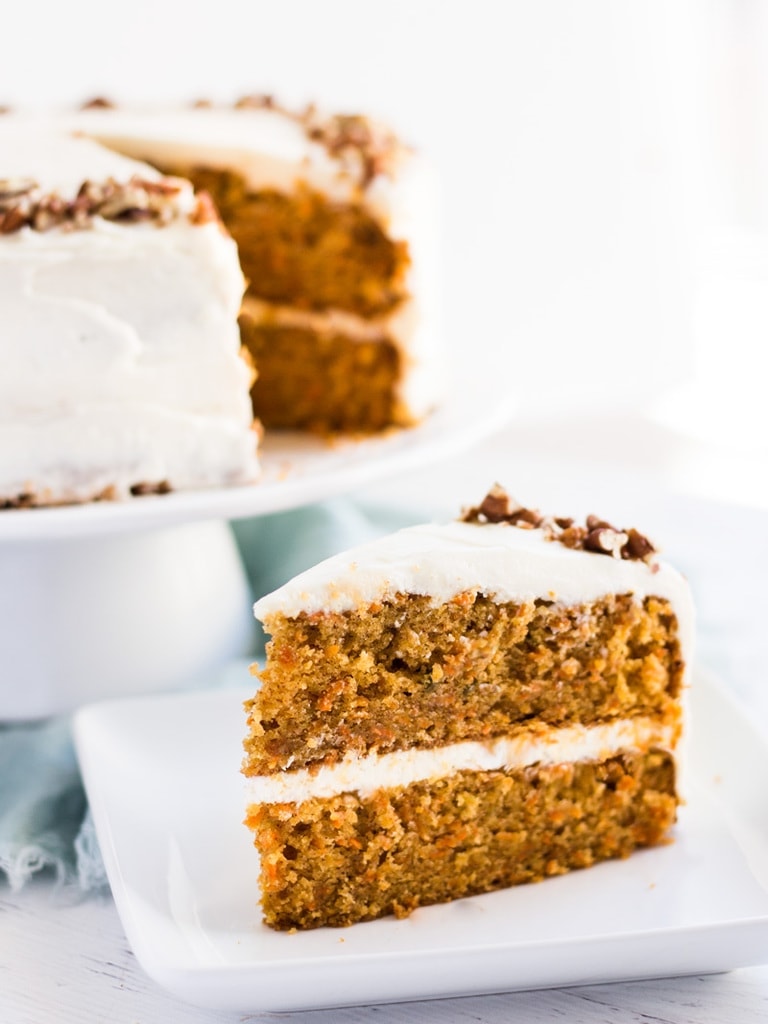 Hello, friends! Spring is in sight (even if the Northeast just got pounded with snow). I have Easter on the mind and baked a homemade carrot cake to get me excited for the holiday.
Carrot cake has always been one of my favorites. The cake is spiced with the best flavors and almost always comes with cream cheese frosting. That combo gets me every time.
It has also been a while since I've made a layer cake. I almost always go straight for cupcakes (typically mini) because they're easier to share and help with portion control.
But sometimes you just have to go for baking the whole cake. It takes patience and a little TLC to make a cake beautiful. For starters, I always do a crumb coat.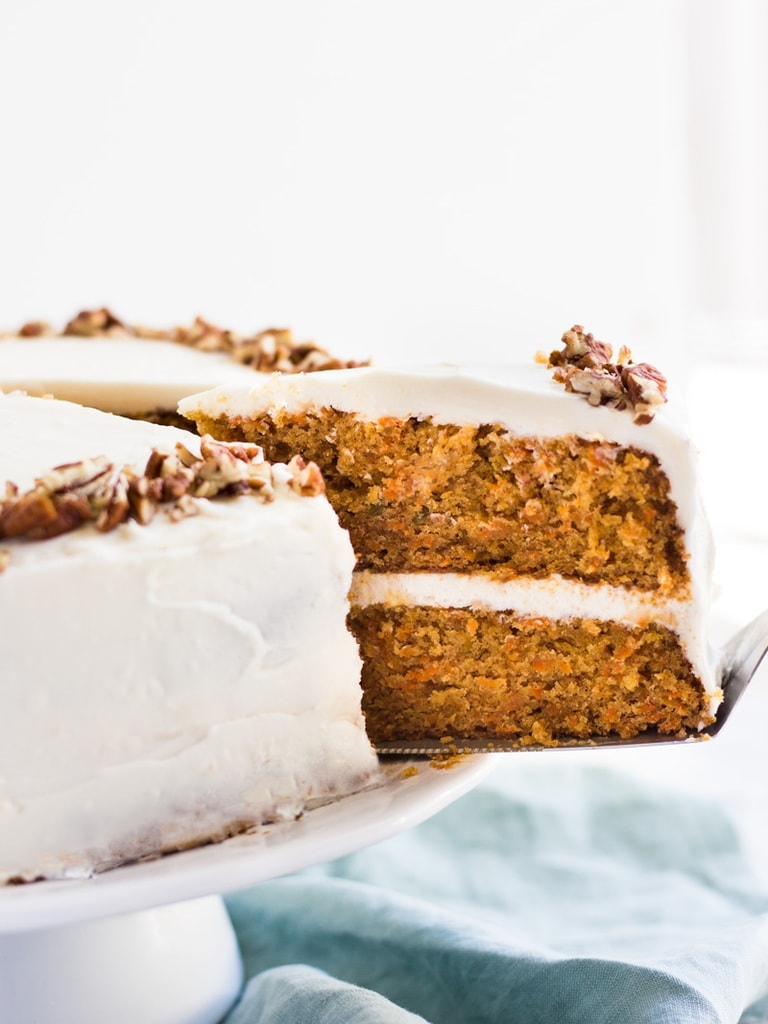 Haven't heard of a crumb coat? It's simply a thin layer of frosting that goes around the cake before you put the real, thick layer of frosting. A crumb coat will catch any crumbs so the final layer is pristine.
I swear by this step! I'm a perfectionist so the little crumbs in white frosting drive me crazy.
And a cake is not complete without a garnish. I used chopped pecans because they add texture and a nutty flavor that compliments the carrot cake.
For this recipe I teamed up with Ashley from Spoonful of Flavor. Head on over to her website for the full homemade carrot cake recipe and have a very happy spring!
If you like homemade carrot cake, try these recipes…