Cake Pan Release Recipe
This post may contain affiliate sales links. Please see my
privacy policy
for details.
This magic cake pan release leaves no crumb behind and you can store it at room temperature for up to three months. Never worry about broken cakes again!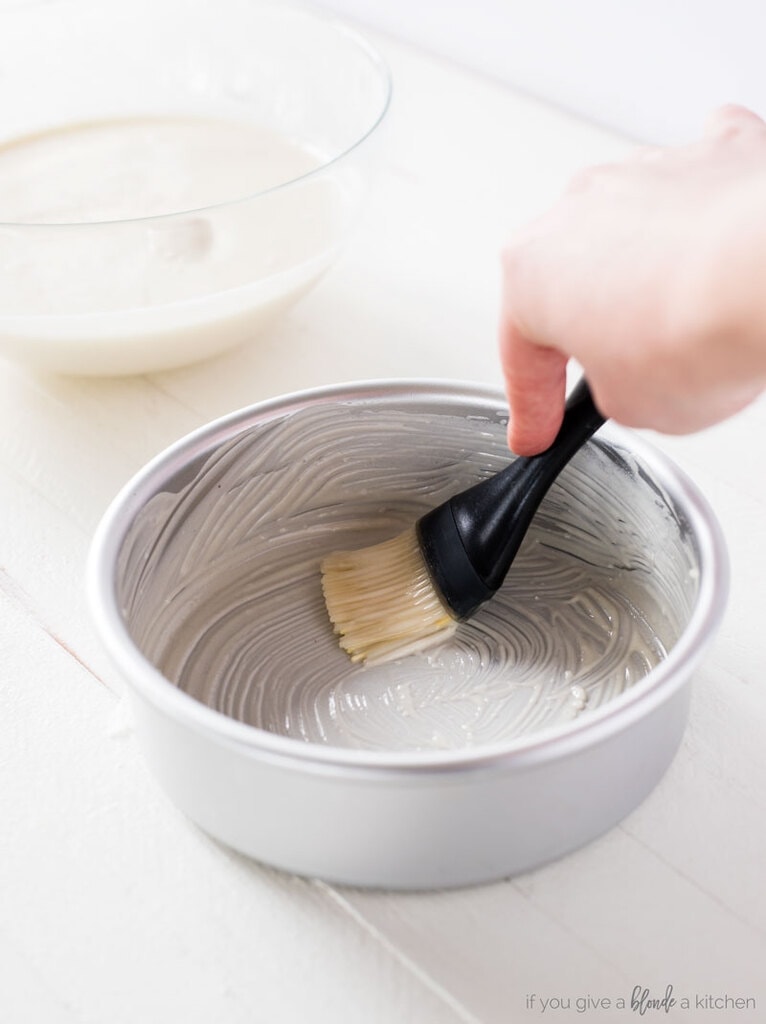 "Grease and flour the pan."  Almost every cake recipe includes this phrase.  Yet when that cake has cooled and you are ready to take it out of the pan 9 out of 10 times there are more than a few crumbs left behind in that pan.
What if I told you there was a paste that made the cake just fall out of the pan? Serious cake bakers would say it was a miracle. Well guess what, there is and I have the recipe right here.
This is the easiest recipe you will find on my blog. Three equal parts and no refrigeration needed. Just whip together flour, shortening, and vegetable oil (canola oil works too) until combined and smooth.
The recipe makes a couple cups of paste. Store leftover paste in an air tight container (such as a mason jar) for up to three months! There is no dairy in the recipe so it may be stored at room temperature.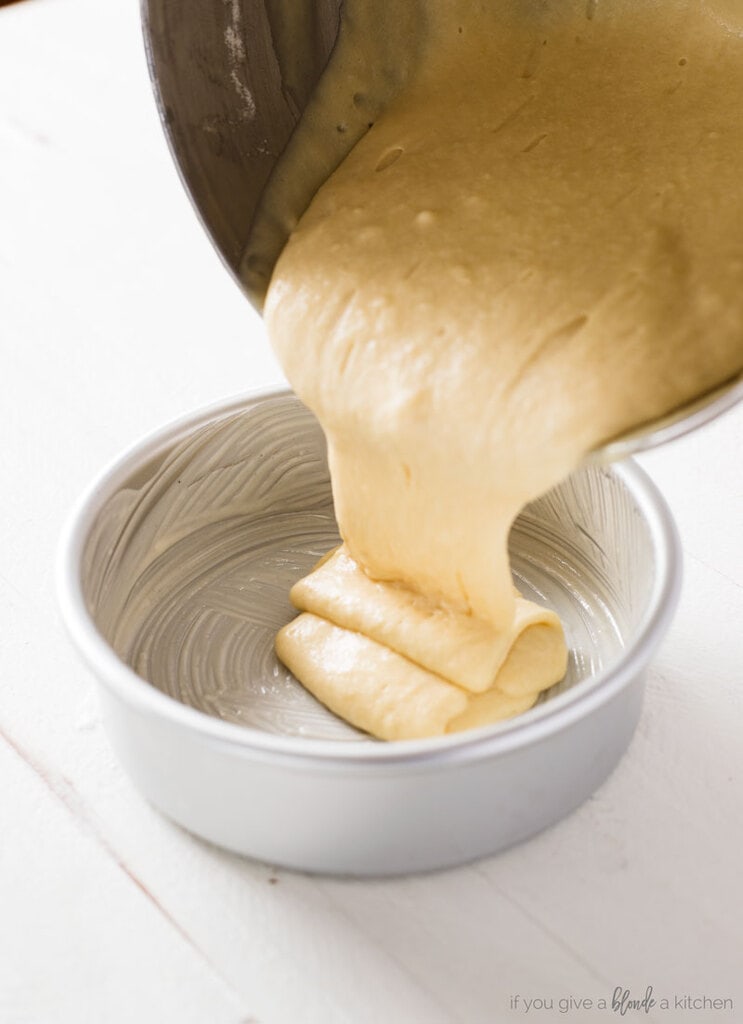 How to to keep cake from sticking to pan
Normally you would grease a cake pan with butter then dust it with flour. Or perhaps you line the pan with parchment paper and spray it with nonstick spray. However, this pan release paste is the best way to grease a cake pan.
Simply make the paste and use a pastry brush to generously brush the paste on the inside of the pan. Because this recipe calls for flour, shortening and vegetable oil, it does not affect the taste of the cake.
This paste makes the frosting experience a breeze since there are less crumbs to get caught in the frosting (no breakage=less crumbs).
If you are making a chocolate cake, I suggest replacing the flour with unsweetened cocoa powder. This is an option. If you are frosting the cake, it doesn't make a difference whether you use flour or cocoa powder.
Cake pan release paste recipe
Here's what you need to make this magic paste:
1/3 cup flour
1/3 cup vegetable oil
1/3 cup shortening
Use equal parts of the ingredients and whisk until smooth either by hand or using a stand mixer.
Use a pastry brush to generously brush paste onto cake pan making sure to get into the corners/crevasses and up the sides of the pan.
Pour cake batter into pan and bake according to instructions.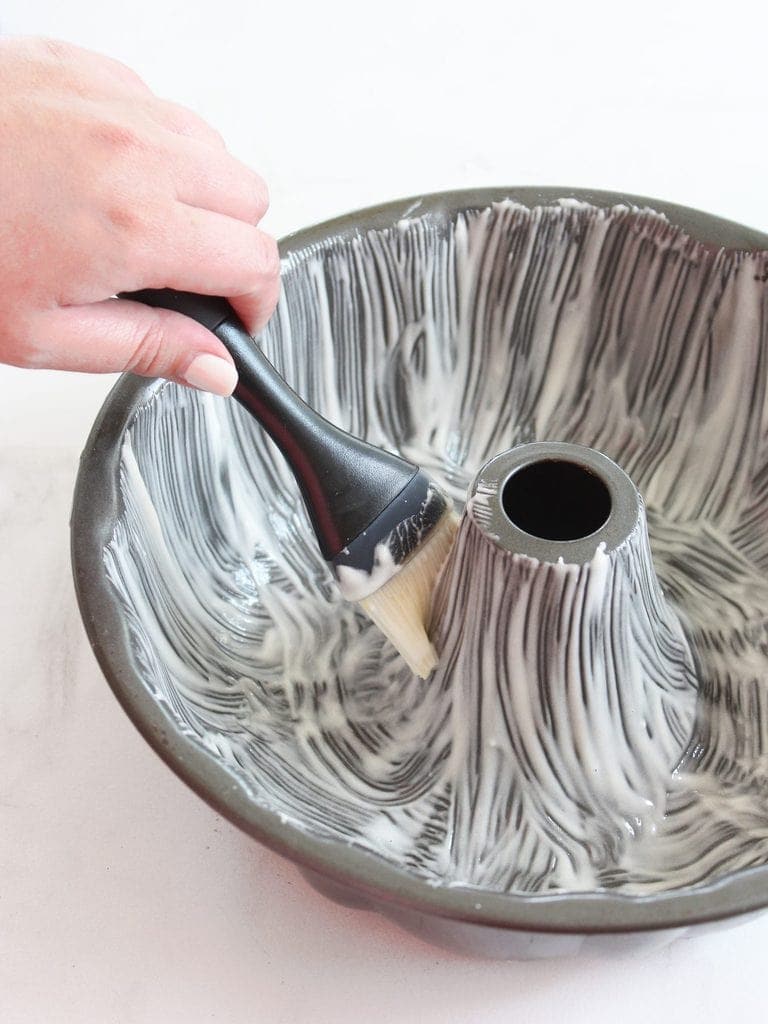 How to grease a bundt cake pan
I especially like to use the cake pan release paste for bundt cake pans. As beautiful as their shapes are, the pans are prone to breakage if you miss a spot with butter and flour. Take a pastry brush and brush the paste into all the nooks and crannies. No more broken bundt cakes!
I personally find the bundt cake release the most magical. The pan usually has little nooks and crannies where the cake usually breaks, but not when magic cake pan release paste is used!​​​​​​​
How to remove cake from bundt cake pan
After the cake has cooled for 15 to 20 minutes, place a wire cooling rack on top of the pan, then holding on to both the pan and the wire cooling rack, flip it over to the cake ends up on the rack! The pan should release easily if you used the homemade pan release.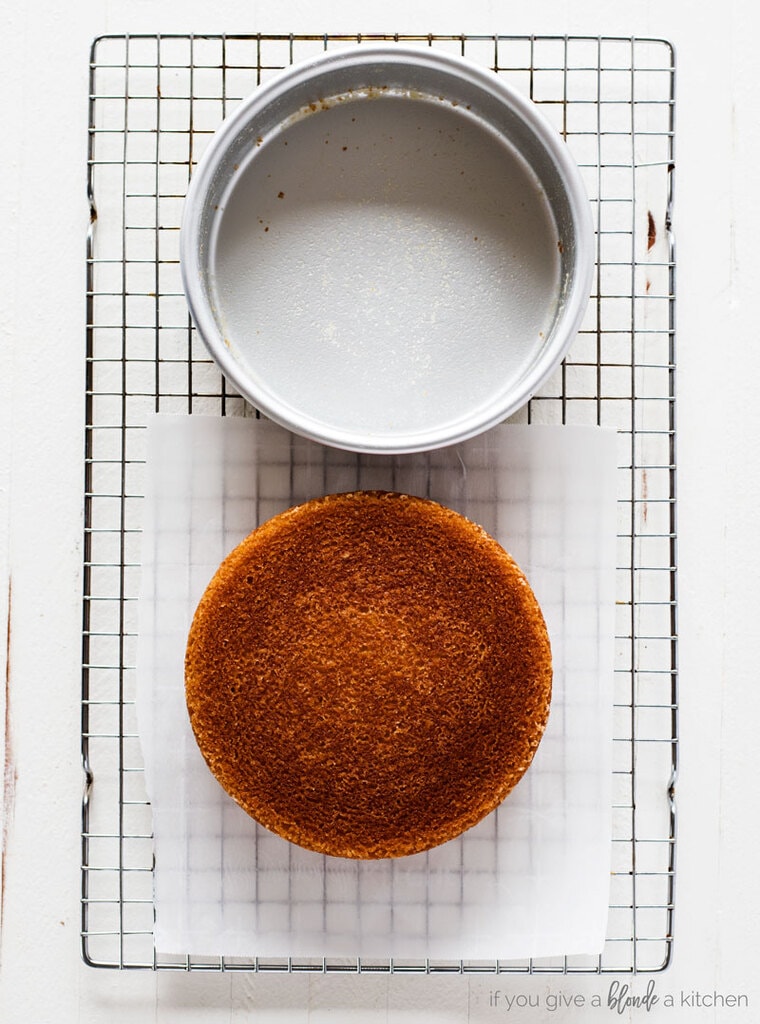 How do you get a cake out of a pan?
Start by using the cake release paste and bake your cake as instructed. Remove cake pans from the oven and let them cool on a wire rack for 10 minutes. If the cake has not pulled away from the edges, use a butter knife to loosen the edges.
Place a cooling rack upside down on the top of the cake pan, then use oven mitts to simultaneously hold the cake pan and the cooling rack. Flip them both upside down and the cake should land on the cooling rack.
Since I've used this paste, not once have I been concerned about a break in my cakes. The cake releases from the pan with ease every time! I always have a jar of this cake pan release paste in my pantry. It stores well, but sometimes it needs a little stir if the ingredients separate over time.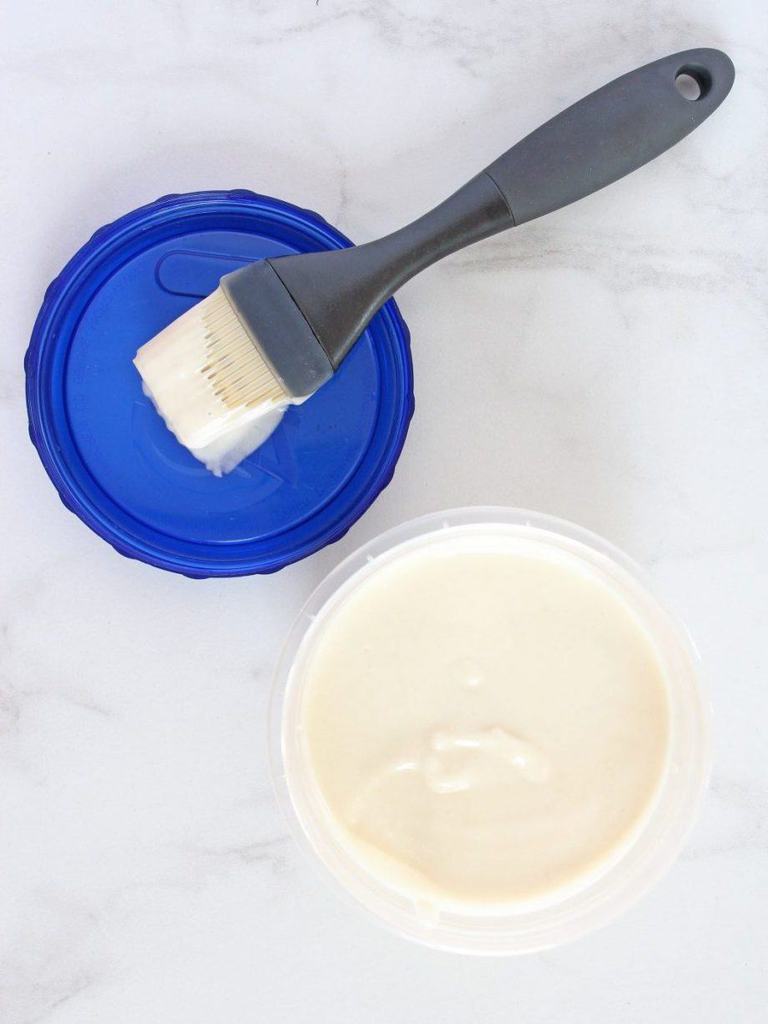 Cake recipes to try
If you're looking for recipes to try with this magic paste, I suggest the following. These recipes are delicious and you can watch the magic as the cake gracefully releases from the pan.
Go ahead and pull out the mixer. It will take you five minutes to whip together the ingredients and put the cake pan release paste in a tupperware. Next time you have to bake a cake, the release will be a piece of cake!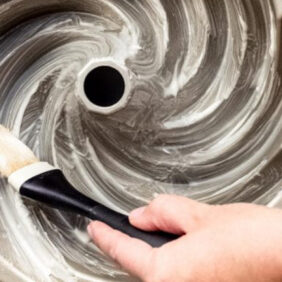 Get the Recipe:
Magic Cake Pan Release
Never worry about broken cakes again. This magic cake pan release leaves no crumb behind and you can store it at room temperature for up to three months.

Ingredients
½

cup

(62 g) all purpose flour

½

cup

(85 g) shortening

½

cup

(118 ml) vegetable or canola oil
Instructions 
In the bowl of a stand mixer (or using a hand mixer), beat ingredients thoroughly until well combined. 

Dip pastry brush in mixture and coat baking pan with a generous layer. Be sure to get all the way up the edges of the pan and into the corners/creases.

Use for any recipe that calls for greasing and flouring your pans. Store in an airtight container up to three months.
Notes
You can make the batch as small or large as you wish, just make sure the ingredients are equal parts.
If you are making a chocolate cake and not frosting it, as an option, you can replace the flour with cocoa powder.
Serving:
1
serving
,
Calories:
10
kcal
,
Carbohydrates:
1
g
,
Protein:
1
g
,
Fat:
1
g
,
Saturated Fat:
1
g
,
Polyunsaturated Fat:
1
g
,
Monounsaturated Fat:
1
g
,
Trans Fat:
1
g
,
Sodium:
1
mg
,
Potassium:
1
mg
,
Fiber:
1
g
,
Sugar:
1
g
,
Calcium:
1
mg
,
Iron:
1
mg
Recipe from Yumarama.