Carrot zucchini muffins are so yummy sprinkled with cinnamon sugar! This recipe is the perfect use for extra zucchini squash in the summer.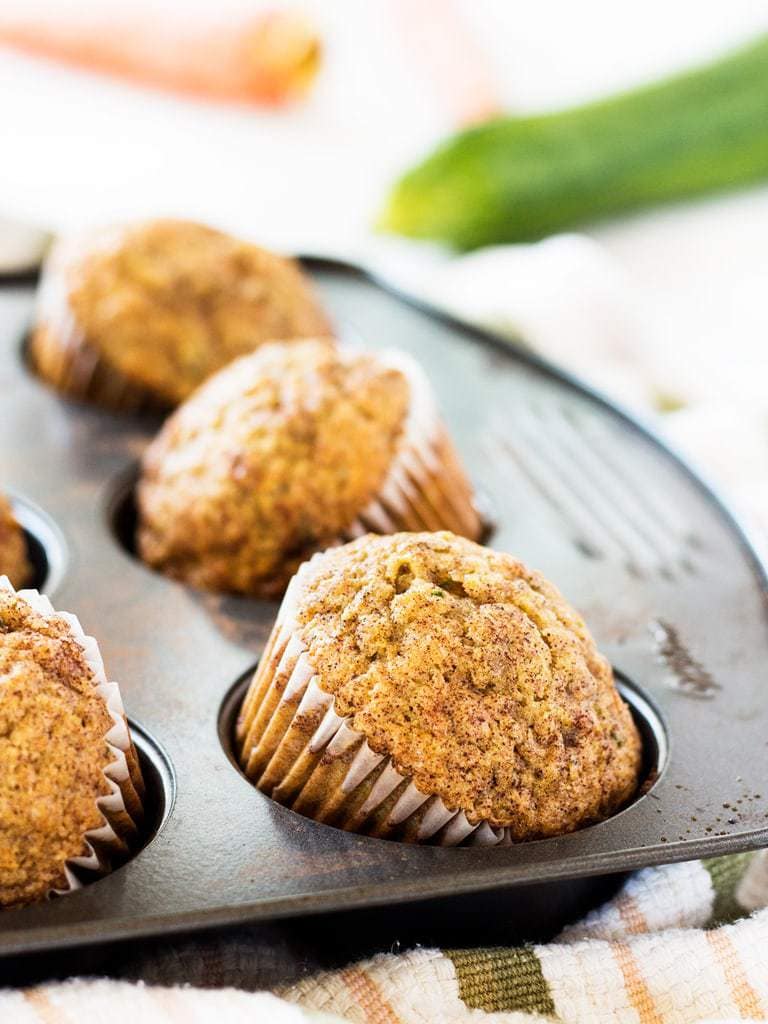 Hello, dog days of summer. With this intense heat and rolling thunderstorms comes an abundance of summer squash in the gardens. I took full advantage of this harvest (and the air conditioning being on) and baked carrot zucchini muffins.
It's incredible how quickly zucchini grows in the garden and how large the squash can get! A few years back my mom grew a zucchini the size of her calf. No joke, I think she baked five loaves of zucchini bread from it.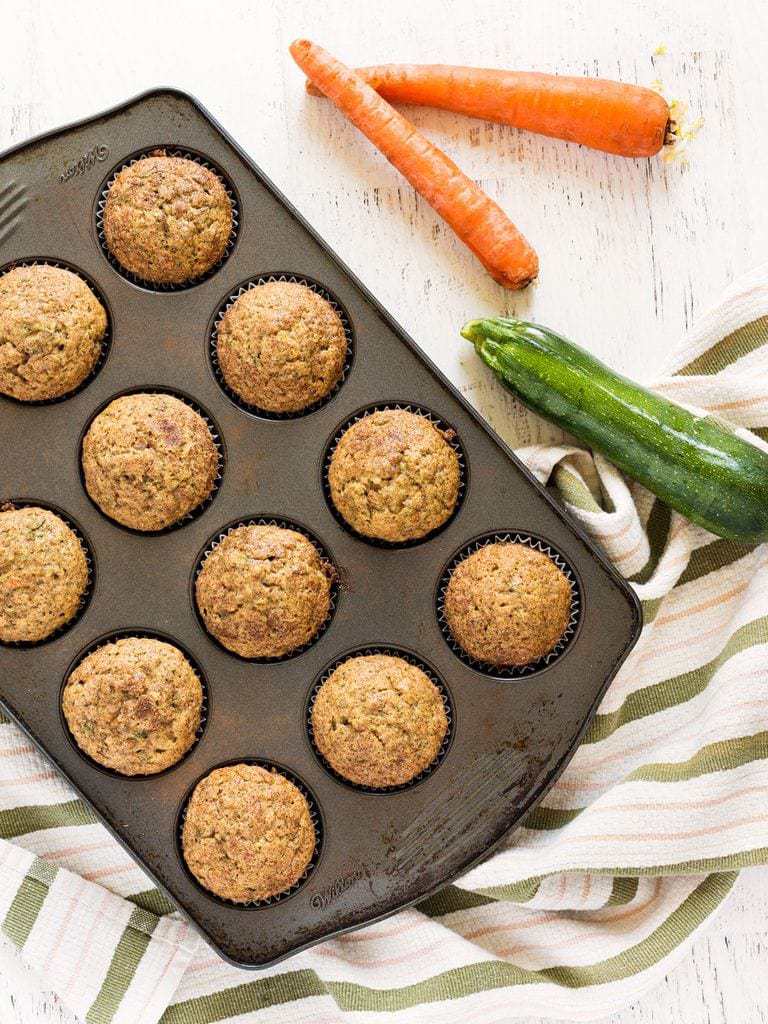 I have made my fair share of zucchini recipes—chocolate zucchini banana bread, cinnamon zucchini bundt cake and three-cheese zucchini galette—just to name a few. However, I have yet to post a recipe for zucchini muffins. So here I am.
Carrot zucchini muffins are the perfect on-the-go snack in the summer. Spiced with cinnamon, the muffins are full of flavor and vegetables!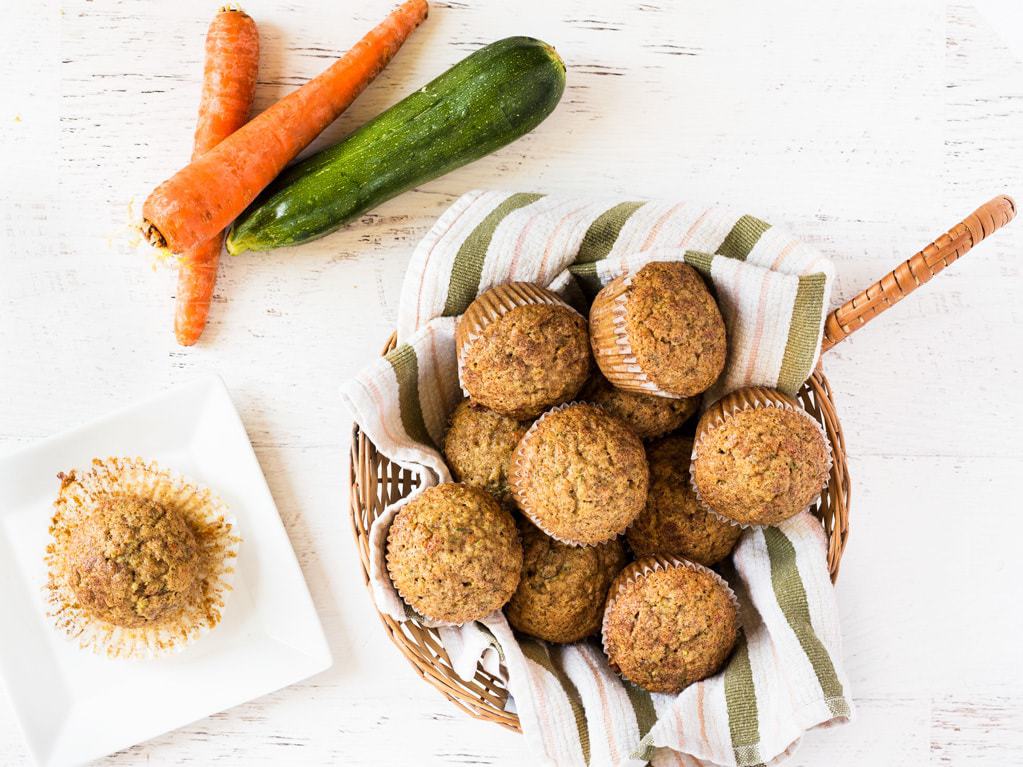 This is my idea of a serving of vegetables: shredded carrot and zucchini folded in with eggs, sugar, vegetable oil, flour and cinnamon. If you can see the bits of carrot and zucchini in the muffin, it counts as a serving, right?
Not only do the carrot and zucchini add some nutritional value, but the two ingredients also add moisture to the muffins. Even after patting the shredded veggies dry, they still give enough moisture to the batter without making dense muffins.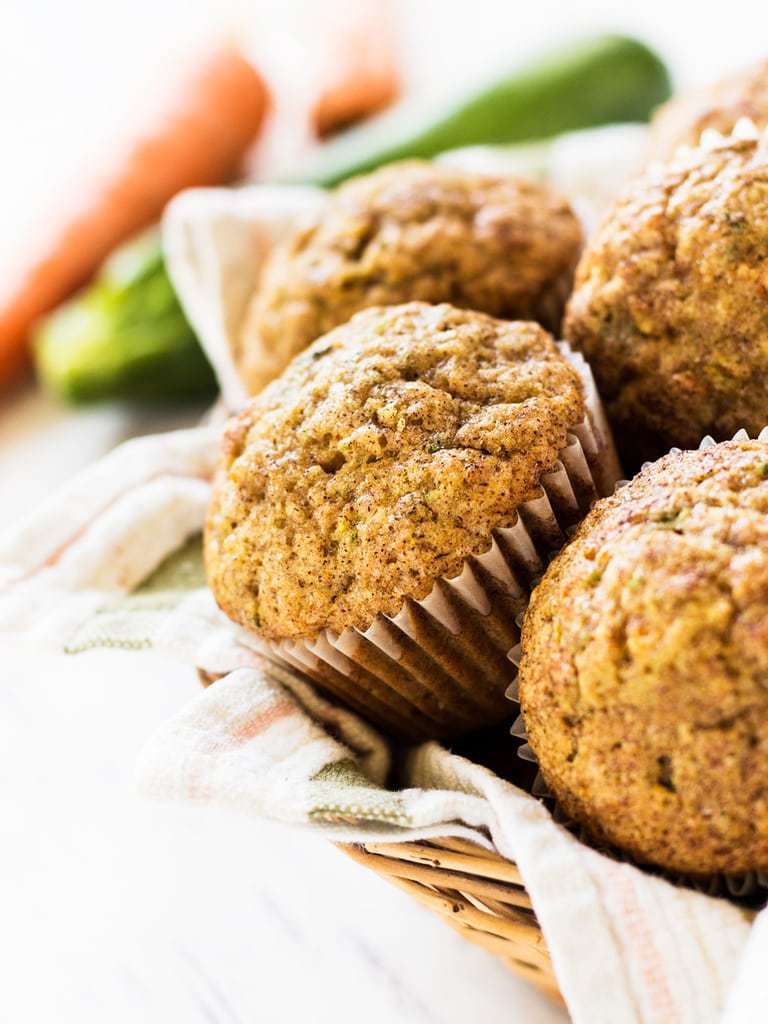 The batter is just the right amount of sweet with a little texture from the zucchini and carrot. To transfer the batter to the prepared muffin pan, I used an ice cream scoop to fill each cup about three-quarters full. The ice cream scoop method creates the perfect amount of batter for each muffin without making a huge mess!
The muffins rose just the right amount too, like little cinnamon-dusted clouds of peeking out of the tin.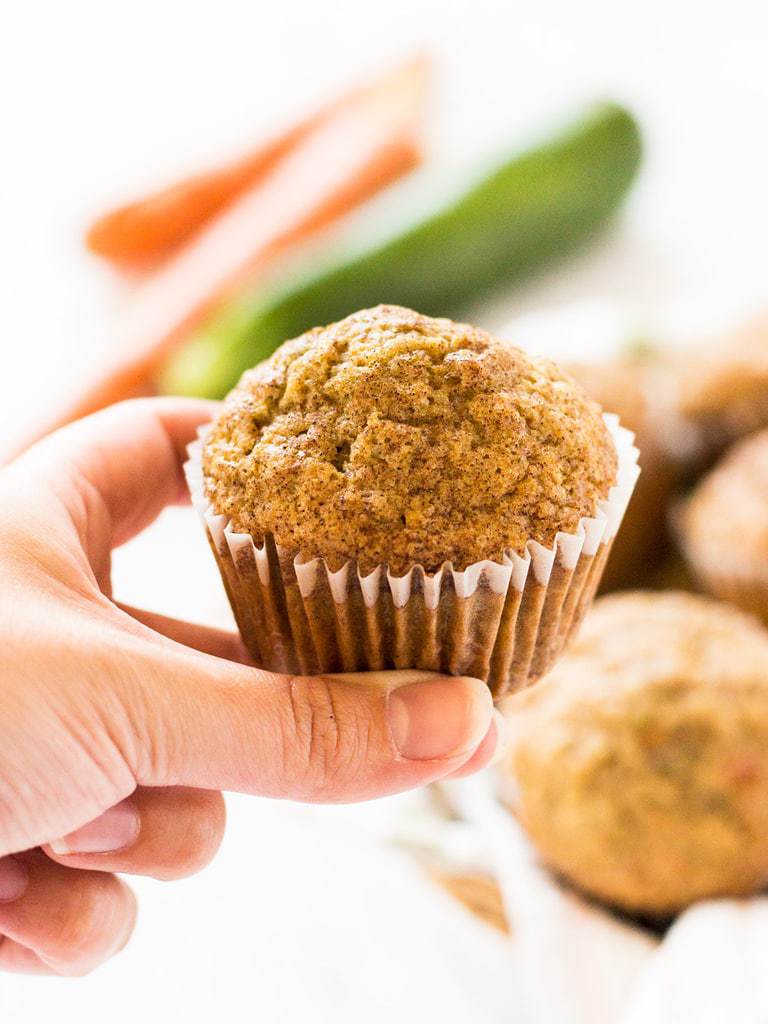 I think we can all agree that the top is the best part of the muffin. I can guarantee it with these carrot zucchini muffins because I sprinkled cinnamon sugar on top of each one. This is totally optional, but I personally love the cinnamon speckled on top and the extra sweetness the sugar adds.
And if you really want to go all in, spread a little butter in the center of a muffin. If you do this soon after they are out of the oven, the warmth will melt the butter right into the muffin!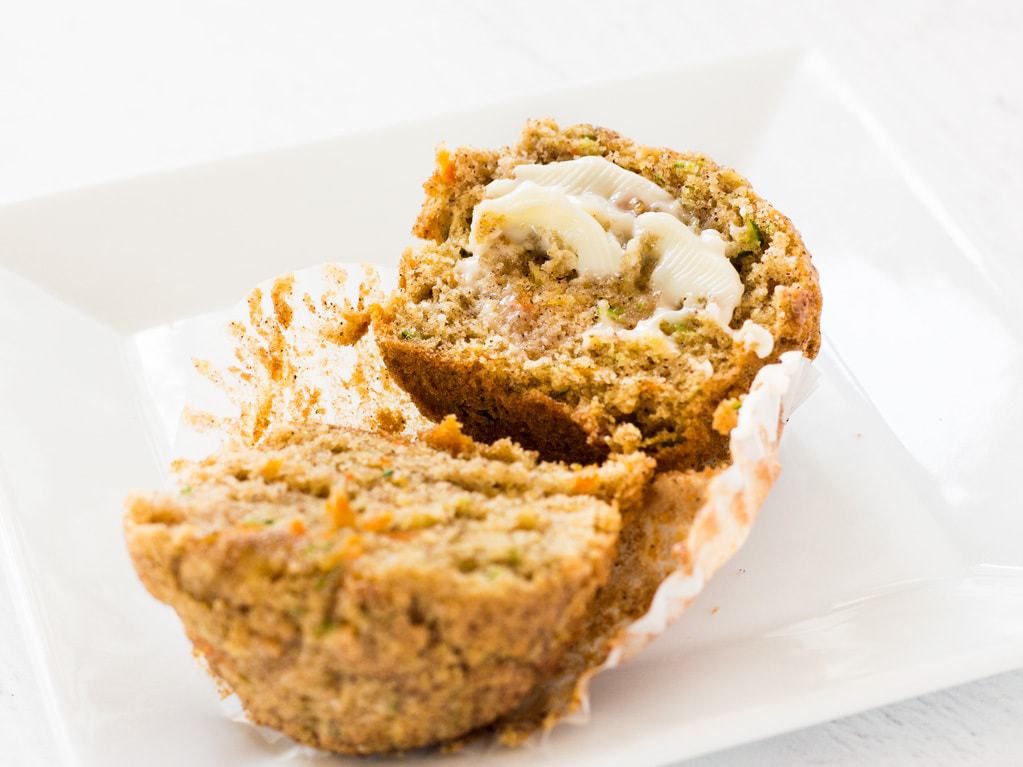 And just to show you how easy these carrot zucchini muffins are to make, I included a recipe video to follow along with. Enjoy!
Tools needed to make carrot zucchini muffins:
Carrot Zucchini Muffins
Carrot zucchini muffins are so yummy sprinkled with cinnamon sugar! This recipe is the perfect use for extra zucchini squash in the summer.

Print
Pin
Rate
Ingredients
2/3

cup

(156 ml) vegetable oil

2

large eggs

2/3

cup

(133 g) granulated sugar

1/2

cup

(100 g) light or dark brown sugar,

packed

1

teaspoon

vanilla extract

2

cups

(250 g) all-purpose flour

1/2

teaspoon

baking soda

1/2

teaspoon

baking powder

1/2

teaspoon

salt

2

teaspoons

ground cinnamon

1 1/2

cups

(160 g) finely shredded unpeeled zucchini,

patted dry¹

1/2

cup

(40 g) finely shredded carrot,

patted dry¹
Instructions
Preheat oven to 375° F. Line a muffin pan with muffin liners and set aside.

In a medium bowl, mix together vegetable oil, eggs, granulated sugar, brown sugar and vanilla until well combined. Set aside.

In a large bowl, whisk together flour, baking soda, baking powder, salt and cinnamon. Add wet ingredients to the dry ingredients and stir until combined (be careful not to over mix). Add shredded zucchini and carrot, and stir until incorporated.

Use a spoon (or an ice cream scoop) to transfer batter into prepared muffin pan until each cup is about three-quarters full. Sprinkle with additional cinnamon sugar if desired². Bake at 375° F for 20 minutes, or until a toothpick inserted in the center of a muffin comes out with little to no crumbs.

Cool muffins in the pan for 3 minutes then remove muffins to a wire cooling rack. Serve warm or at room temperature. Store in an air tight container at room temperature for up to 5 days.
Notes
¹Pat the veggies mostly dry with a paper towel before measuring/weighing.
²If you would like to sprinkle cinnamon sugar on the muffins, I suggest a ratio of two tablespoons granulated sugar and a teaspoon of cinnamon. Stir together in a small bowl and sprinkle over the muffins before baking.
Inspired by The Spruce.