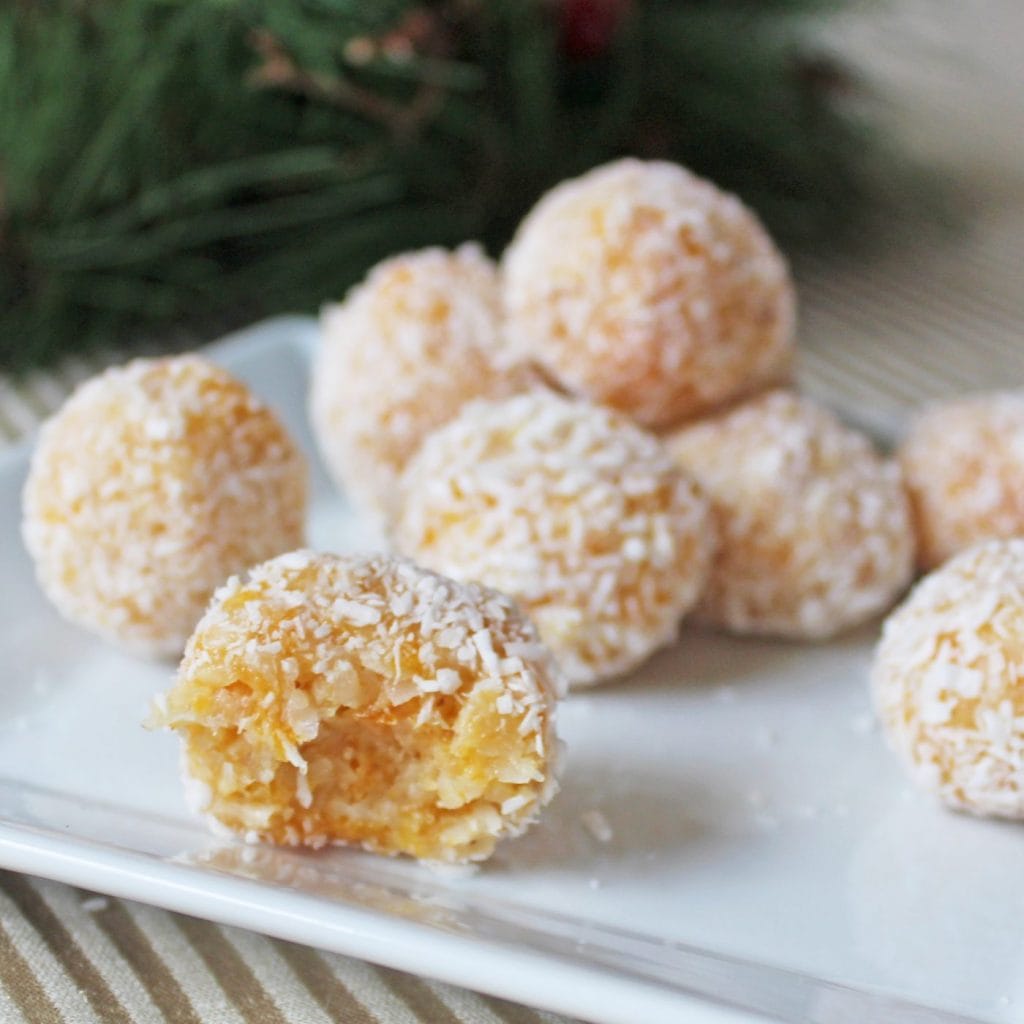 25 Days of Baking: Day 22
The few days before Christmas tends to be madness, everyone has something to do and somewhere to be. This weekend was certainly like that. Between the parties and last minute shopping it is hard to find a spare moment just to relax, let alone bake!
With all the commotion going on, I quickly settled on a no-bake recipe: coconut apricot balls. I find the combination of coconut and apricot to be sweet, but not overpowering. It presents an interesting texture with plenty of flavor. This recipe comes from my mom who makes coconut apricot balls every Christmas. It requires only five ingredients and is very simple to make.
Simply place the dried apricots in your food processor until they are finely chopped. Mix with shredded coconut, finely chopped walnuts and sweetened condensed milk. Form into 1-inch balls and roll in powdered sugar and coconut. There you have it! Coconut apricot balls. Throw a into your cookie tin—they will be a nice addition to your schmorgesborg of baked holiday goods.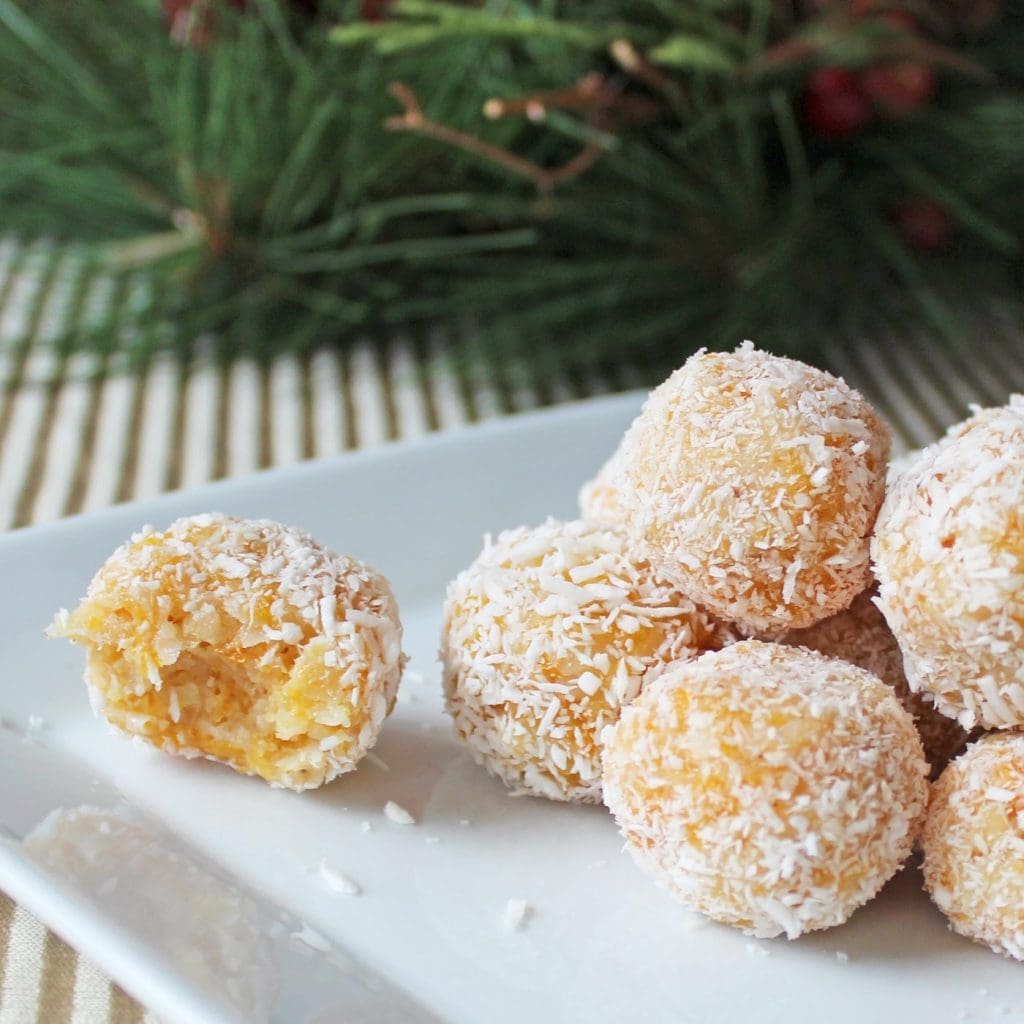 "Oh, Holy Night" is one of my favorite Christmas songs and Carrie Underwood's cover gives me goosebumps, especially in this performance.

Coconut Apricot Balls
Ingredients
1

6 oz. package dried apricots (1 1/2 cups)

2

cups

flaked coconut

1

cup

finely chopped walnuts

or nut of your choice

2/3

cup

sweetened condensed milk

Powdered sugar
Instructions
Place apricots in a food processor and pulse until they are finely chopped. (Alternatively, you can finely chop them with a sharp knife on a cutting board).

In large bowl, mix apricots, coconut, and nuts until well blended. Stir in sweetened condensed milk until thoroughly blended.

Shape into 1-inch balls and roll in powdered sugar. You can also roll in flaked coconut after the powdered sugar. Place in refrigerator for storage.
Recipe Notes
This recipe doubles easily.