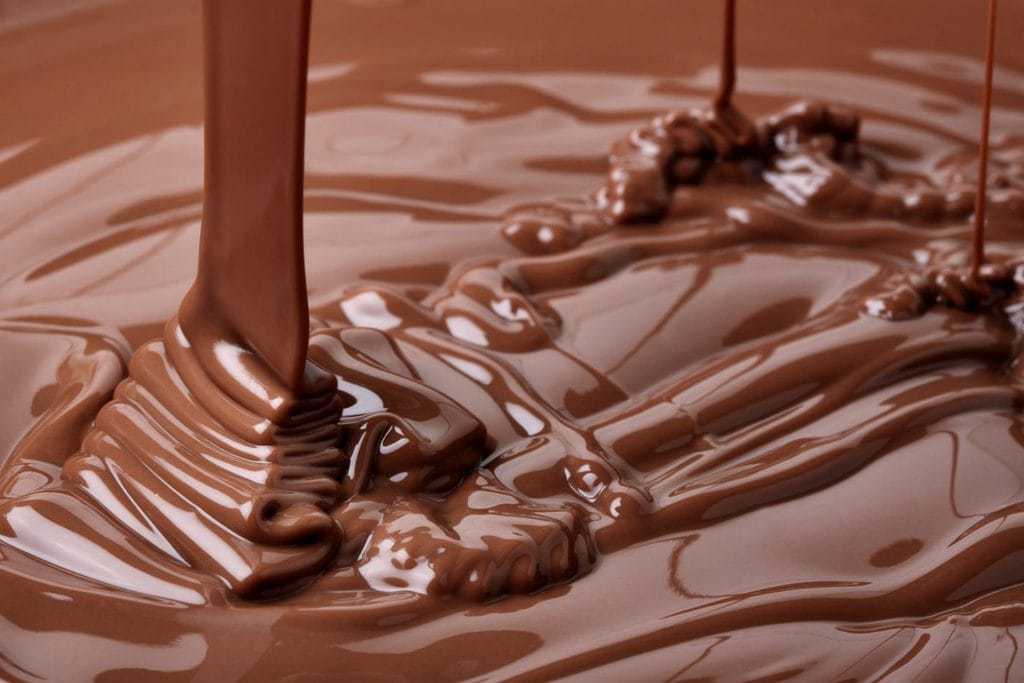 Ahh… Melted chocolate. Simply delightful. It gives any dessert a tasteful finish. However, it is not always easy to work with. If you follow these easy tips and tricks, you will surely have no trouble at all!
Five Tips for Melting Chocolate
Always make sure the chocolate you are melting is chopped in uniform pieces. I prefer melting chocolate chips or wafers.
NEVER add water when melting chocolate. The chocolate will become lumpy and unmanageable. If you ever need to add a liquid to melted chocolate, do so before the chocolate starts melting. For instance, for my Irish Cream Espresso Truffles, I placed the Irish cream into the pot with the chocolate chips so they would heat up at the same rate.
Once the chocolate is melted, remove it from the heat source. You can always reheat if it starts to harden.
Adding shortening to the chocolate gives the hardened chocolate an even, shiny coating. I recommend one tablespoon per cup of chocolate.
White chocolate tends to be harder to work with. I recommend heating on very low heat (be patient!) and adding another tablespoon of shortening. My favorite white chocolate for melting is Ghirardelli White Chocolate Melting Wafers. (I have the worst luck melting white chocolate chips, they always seize up!)
Double Boiler or Bain-Marie
I suggest using a double boiler
when melting chocolate chips. You are less likely to burn the chocolate! If you are wondering what a double boiler is, it is simply one pot stacked on top of another. You place water in the lower pot and heat it to barely a simmer. The steam from the lower pot gently heats the upper pot where the chocolate is gradually melted. This method prevents the chocolate from burning.
If you don't have a double boiler set, it is very easy to make one. Just add a bit of water to a sauce pan and place a heat resistant bowl on top so it is resting on the edges of the pan, but not touching the water. Heat water on low. Put chocolate chips and shortening in the bowl, stir often, and watch it melt! Remove from heat once the chocolate is melted to prevent burning.
Microwave
If using the microwave to melt chocolate, set on 50% power level. Timing is roughly 1 minute for an ounce of chocolate and 3 minutes for 8 ounces of chocolate. Be sure to stop the microwave and stir every 20-30 seconds. This will ensure even melting.
Related Articles:
Everything You Need To Know About Buying Chocolate
Chocolate Pecan Turtle Candies
Photo from: Avago