Sugar cookie truffles are a must-try for Christmas. It's a four-ingredient no-bake recipe that uses sugar cookies, cream cheese, white chocolate and sprinkles!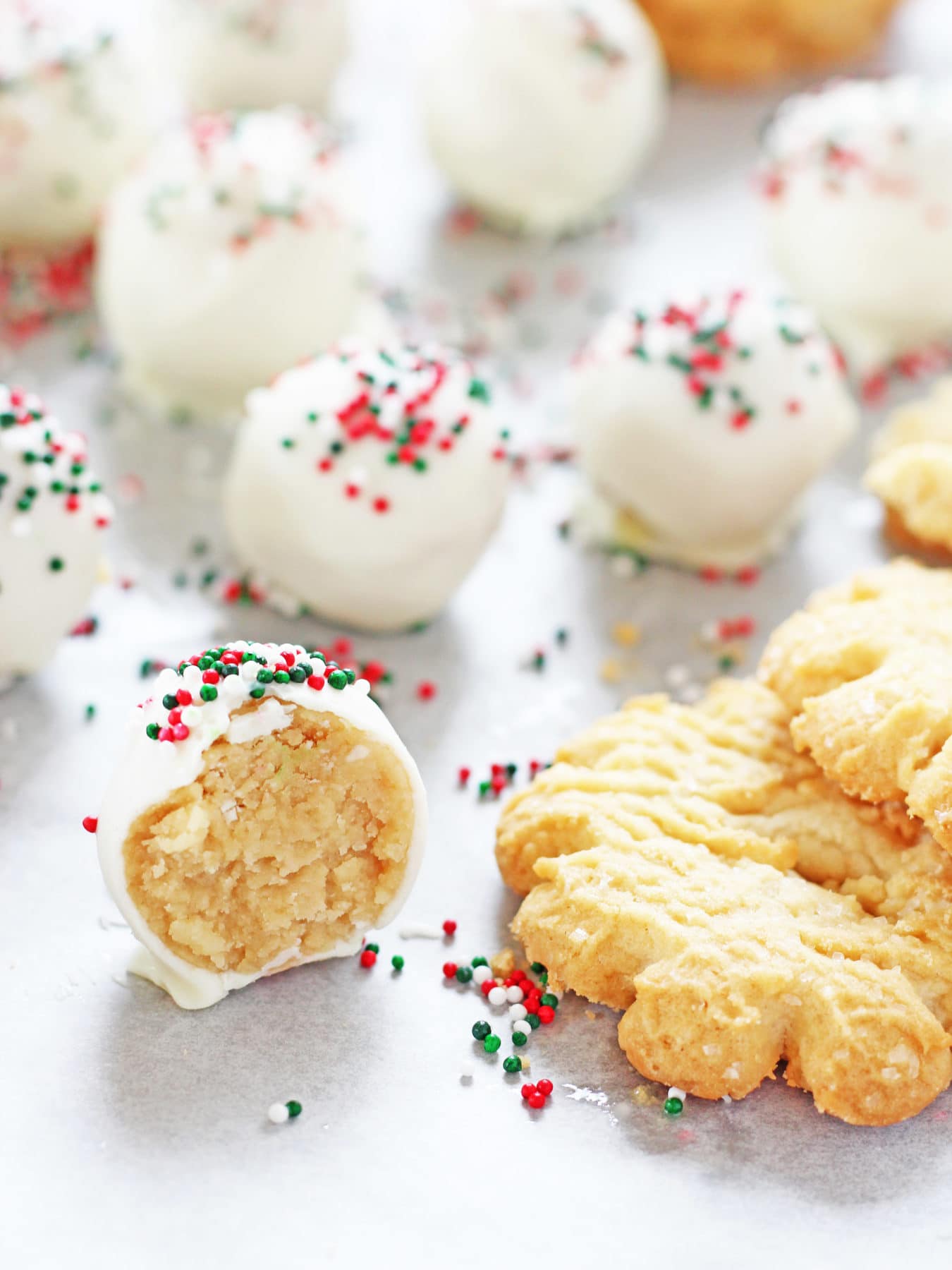 November is here, which means it's time to start thinking about Christmas (it will be here before you know it!). I'm kicking off the holiday baking with one of my most popular recipes—sugar cookie truffles.
These little truffles are sugar cookies rolled up into balls of Christmas goodness. The recipe uses only four ingredients: sugar cookies (duh), cream cheese, white chocolate and sprinkles. It's the perfect recipe to try when you have leftover cookies!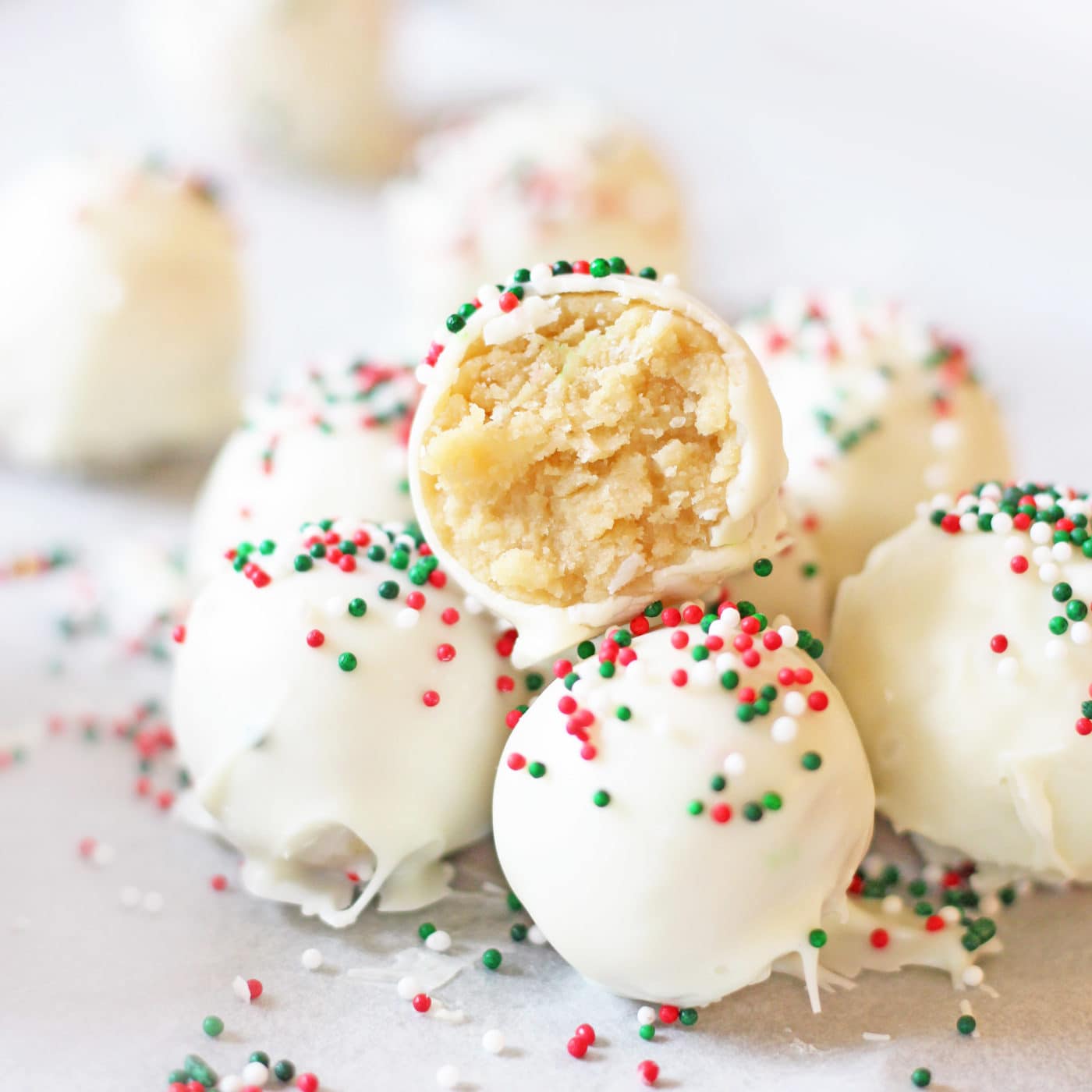 In fact, that is the precise reason why I made these truffles. The amount of sugar cookies I made last Christmas was insane and I had to do something with them before they started to go stale. So I figure, why not crush them up and make them into truffles?
It turned out to be a brilliant idea because the truffles maintained the delicious sugar cookie flavor, but took on a new texture thanks to the cream cheese that adhered the cookie crumbs together.

Biting into a sugar cookie truffle is incredibly satisfying. The hard white chocolate shell protects the soft sugar cookie ball that is texturally equivalent to a soft batch sugar cookie dough. So tender and tooth-achingly sweet, these truffles are to die for!
But I must say, the secret to good sugar cookie truffles is using delicious sugar cookies. I encourage you readers to make homemade sugar cookies and set aside a dozen for these truffles. You get two delicious dessert recipes in one!
You also don't have to worry about some of the cookies being four or five days old. That's the perfect age for them to be in sugar cookie truffles!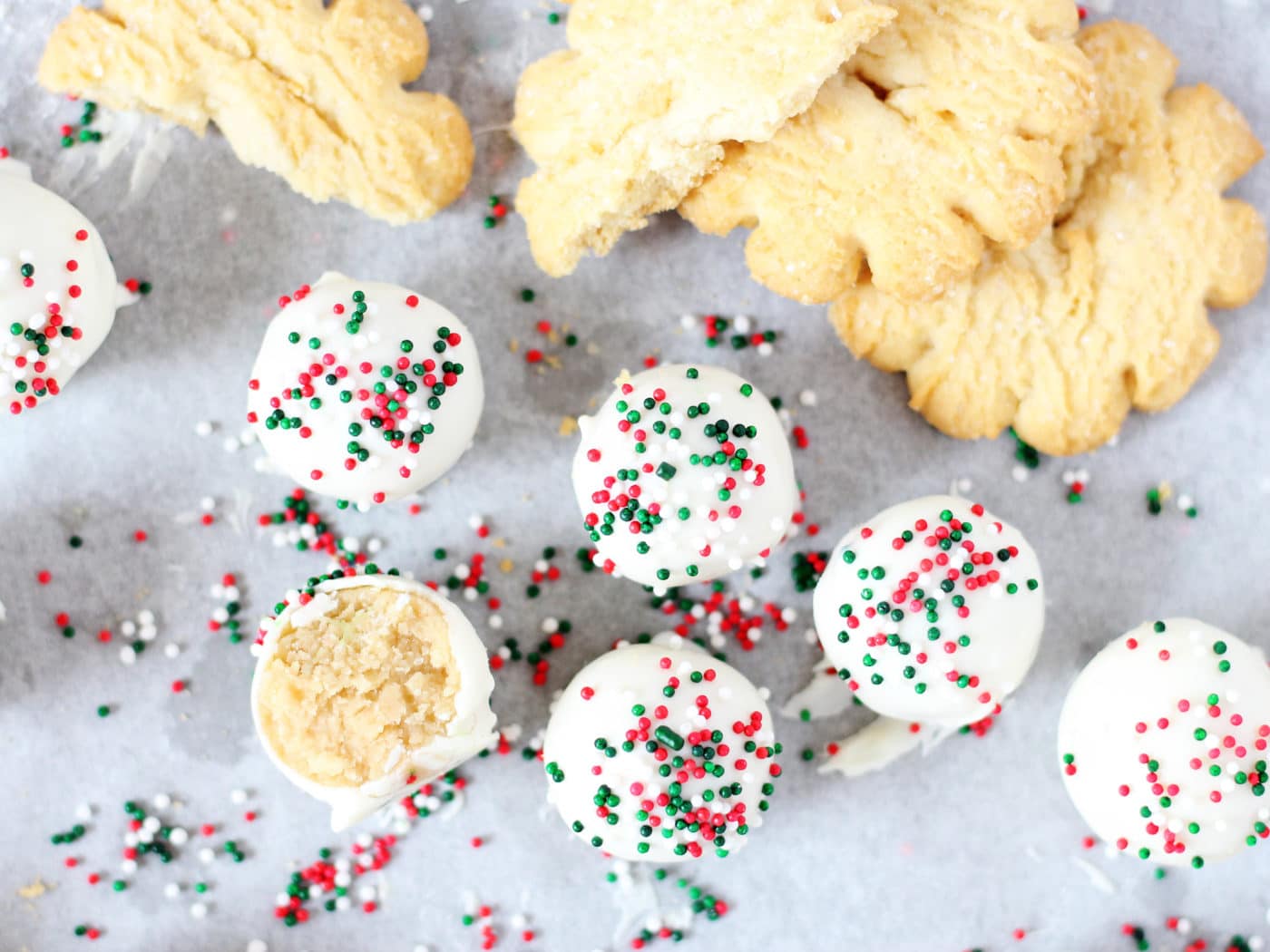 And if anybody was wondering, this has got to be my favorite truffle recipe (peanut butter balls is a close second). Christmas sugar cookie truffles are simple and you can make them anytime of the year—just change the sprinkles!
And to show you just how easy these truffles are to make, I've put together a fun recipe video for you to watch 🙂