Banana Peanut Butter Waffles
This post may contain affiliate sales links. Please see my
privacy policy
for details.
Banana peanut butter waffles are an insanely good breakfast choice. The recipe makes crisp and fluffy waffles in a Belgian waffle maker!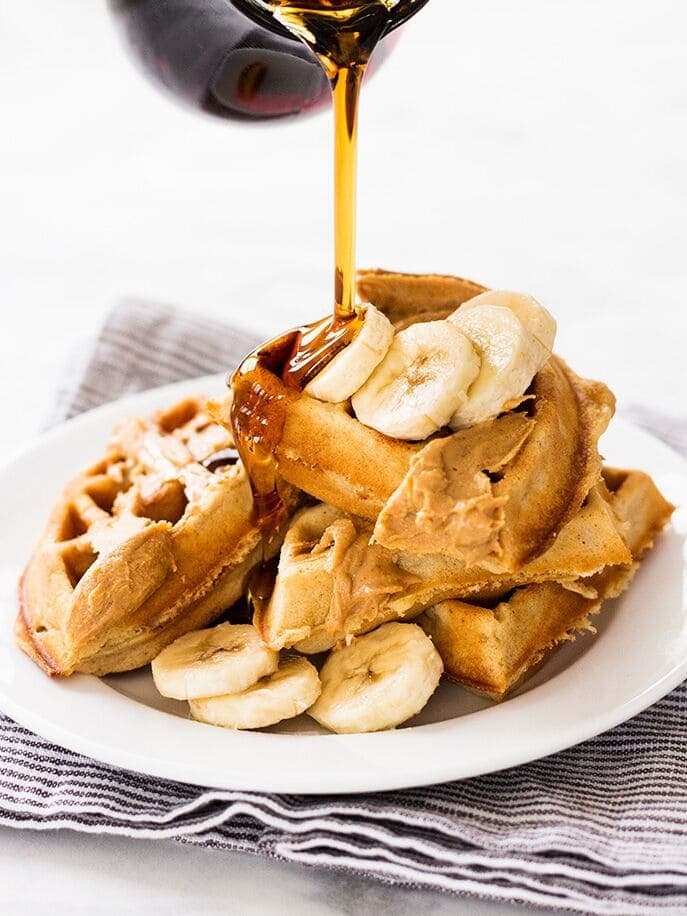 So it's no surprise to many of you that I absolutely love waffles. They are one of my favorite breakfast foods and, if I could, I would eat them for any meal. My latest batch turned out to be banana peanut butter waffles.
Why did I choose this flavor combo? You could say I was inspired by Elvis (or my golden retriever), but honestly I just had a huge craving for peanut butter at 9 a.m. on a Saturday morning.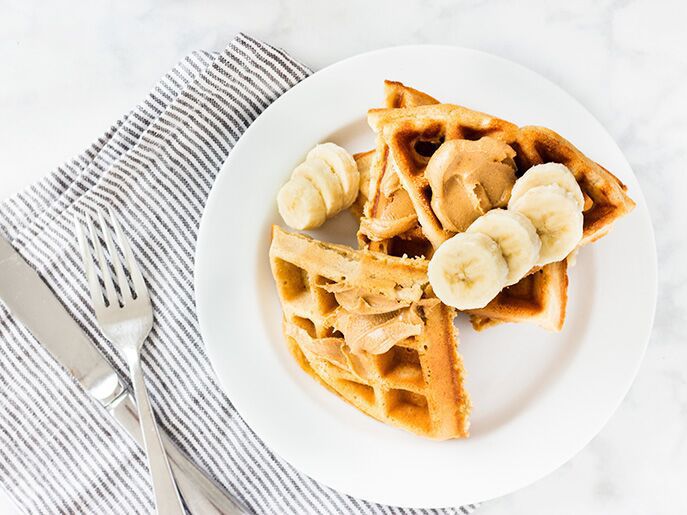 If peanut butter and chocolate is the best dessert combo, then peanut butter and banana is the best breakfast combo. Bananas lend a little bit of sweetness and peanut butter provides a bit of savory.
So you can imagine how good these peanut butter banana waffles taste. Not only are the waffles made with peanut butter and mashed banana, but they are also topped with banana slices and a smear of peanut butter.
And in case you were wondering, yes, both banana and peanut butter taste good with maple syrup. Doesn't everything though?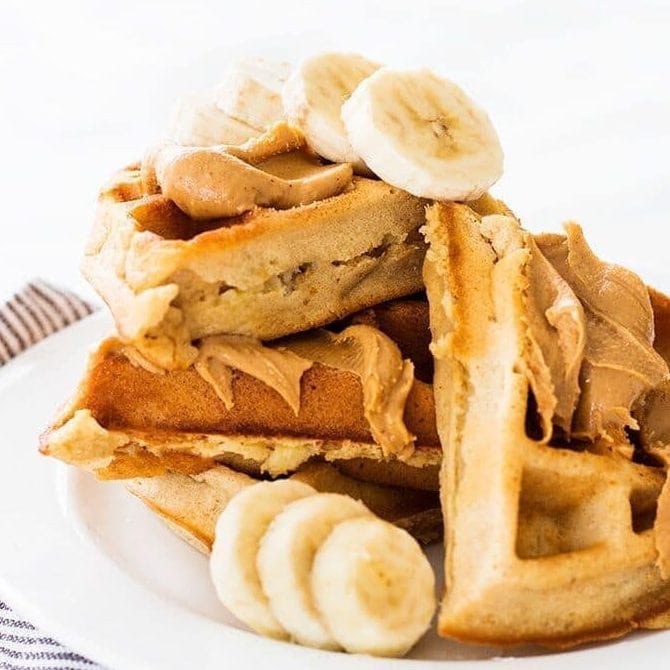 I used the Hamilton Beach Belgian waffle maker for my waffles and they turned out perfectly crisp on the outside and fluffy on the inside. The waffle maker times the baking flawlessly so that texture balance is perfection!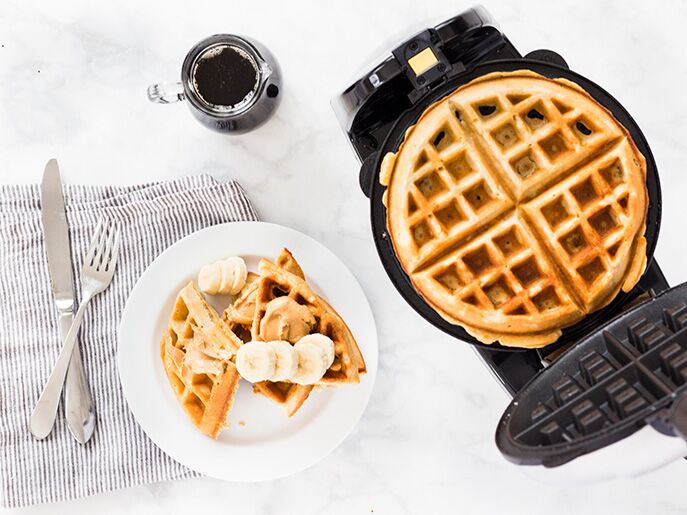 Elvis obviously knew what he was doing when he was making all those peanut butter banana sandwiches. There's not a doubt in my mind that he would be a fan of these waffles.
Head on over to Hamilton Beach's blog, Everyday Good Thinking, for the full recipe!