Bourbon Sweet Potato Pie
This post may contain affiliate sales links. Please see my
privacy policy
for details.
Bourbon sweet potato pie has a unique depth of flavor that is simply irresistible. This dessert is a must-try for Thanksgiving.
Have you ever had sweet potato pie before? Let me be the first to say that this pie should be added to your Thanksgiving menu (move aside, pumpkin pie). Sweet potato pie has more flavor, texture and nutrients than pumpkin pie. The addition of bourbon and molasses adds a new level of taste to this dessert.
Why this recipe works: There are a whole two pounds of sweet potato in this recipe so you know the texture and flavor will be abundant. The balance of eggs and egg yolks with milk makes for a thick, yet creamy filling. A splash of bourbon takes this pie from ordinary to extraordinary.
Fun fact: Sweet potato pie is traditionally a dish served more frequently in Southern United States. Historically, sweet potato was easier to grow and harvest in the South compared to pumpkins in the North. As a result, pumpkin pie was more popular in New England for Thanksgiving while sweet potato pie was more popular in the South.
How to make bourbon sweet potato pie
Prepare pie crust: Place crust in a pie plate, cover it and chill it in the refrigerator for 40 minutes and then in the freezer for 20 minutes.
Partially bake pie crust: Preheat oven to 375 F. Line chilled pie crust with aluminum foil, add pie weights and partially bake pie crust for 30-35 minutes or until light golden in color. Cool completely.
Bake sweet potatoes: Prick potatoes with fork, then cook them in the microwave for 10 minutes on high. Let potatoes sit for 5 minutes before scooping out the inside and discarding skins.
Prepare filling: Place sweet potatoes in a bowl with butter, mash until smooth and butter is melted. In a separate bowl, whisk together eggs, sugar, cinnamon, nutmeg and salt. Whisk in bourbon, molasses and vanilla, then stir in milk.
Assemble pie: Sprinkle brown sugar over bottom of partially baked crust. Pour filling on top.
Bake pie at 350 F for 45 to 50 minutes until edges are set and center jiggles slightly.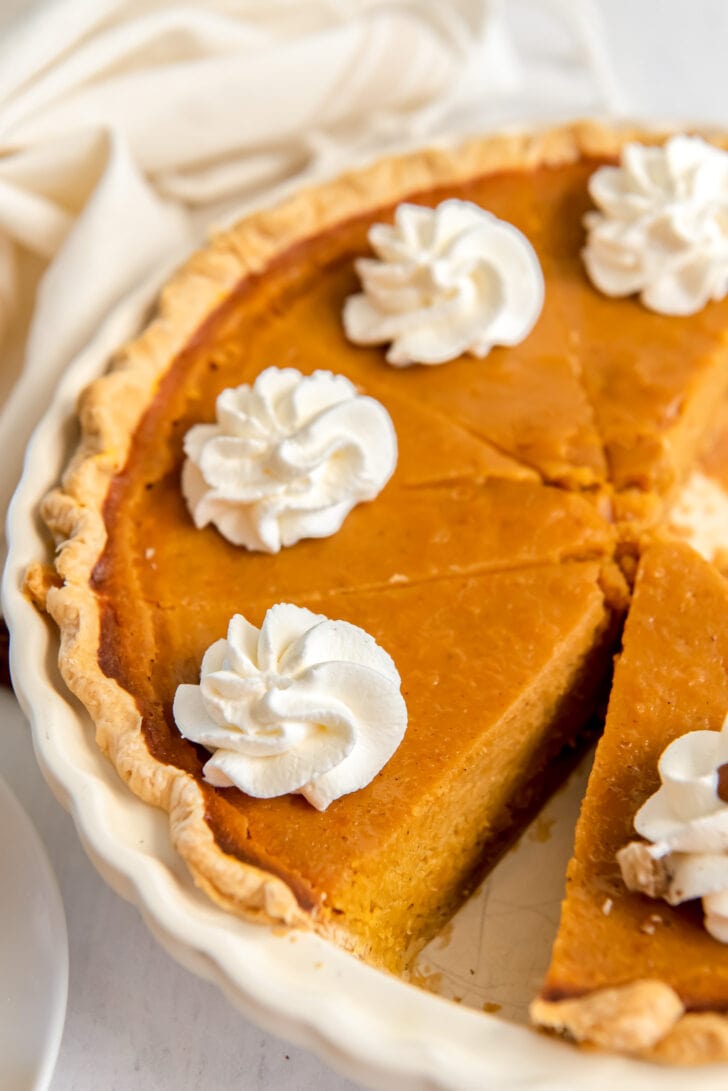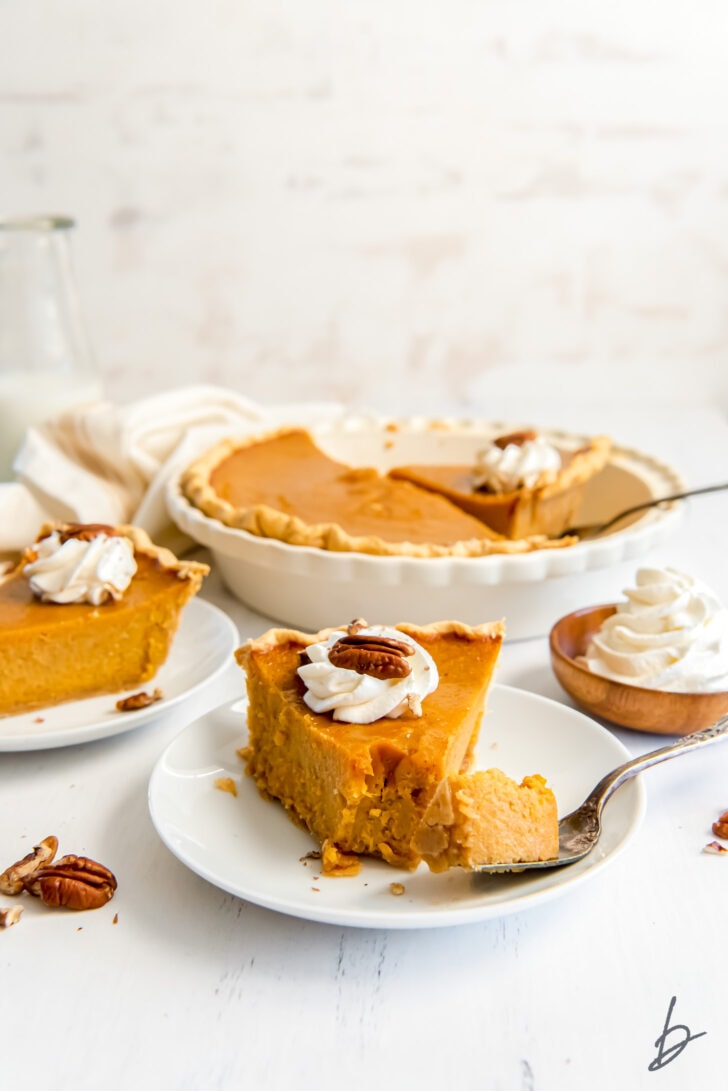 Bourbon sweet potato pie will be your new favorite pie to serve at Thanksgiving. The combination of molasses and bourbon makes for an irresistible flavor and the sweet potato has a texture that in comparable to other holiday pies. If you like bourbon, you should definitely try my bread pudding with bourbon sauce this holiday season! If you try this recipe, be sure to leave a review below and tag @ifyougiveablondeakitchen on social media.
Adapted from Baking Illustrated.